TVCM "Medicines and beyond"
"Medicines and beyond" movie 60sec
Shionogi is of service in the global battle against infectious disease, from the first in-house product through to the present day
After the discovery of penicillin, there were very few new treatments discovered for infectious diseases that were both effective and safe, and tuberculosis and pneumonia continued to top the rankings for cause of death at that time. 
Shionogi's management team decided that, given the importance of antibiotics, the Company should move into this field as a matter of priority. Shionogi then embarked on research and development in infectious diseases. The Company poured its energies into in-house research and was rewarded with the development of its first proprietary product, Sinomin, in 1959. Sinomin was out-licensed to the Swiss company Roche and was used around the world to treat infectious diseases. Today, after more than 50 years on the market, Sinomin is still playing a vital role in healthcare, now formulated as the sulfamethoxazole and trimethoprim combination Baktar.
Many companies have withdrawn from the antibiotics market
Shionogi has developed a series of groundbreaking proprietary products to treat infectious diseases, starting with the world's first oxacephem antibiotic Shiomarin. The number of antibiotics launched on global markets peaked in the late 1980s before starting to decline. This trend was driven by many pharmaceutical companies deciding antibiotics lacked appeal as a market, due to high development risk and the lower drug prices and shorter treatment regimens compared with anticancers and other drug types.
The decline was also exacerbated by the problem of antimicrobial resistance (AMR). To ensure doctors still have access to treatments effective against drug-resistant strains, the general consensus was that pharmaceutical companies should not pursue antibiotic sales growth.  Drugmakers also found it difficult to formulate accurate production plans because of the significant regional variation in healthcare systems for AMR and the number of patients with drug-resistant infections
Shionogi continues to invest in R&D as part of the Company's social responsibilities
The threat posed by infectious diseases and drug-resistant bacteria is an enormous social issue for mankind. In the future, patients may lose their lives if doctors do not have access to new drugs. For this reason, Shionogi continues to invest in the discovery of new drugs to treat a wide range of infectious diseases. The Company has also taken the initiative in efforts to address AMR.
Leveraging expertise built up through many years' experience in antimicrobial drug discovery, Shionogi will make every effort to fulfill its mission of providing treatments for infectious diseases.
| | |
| --- | --- |
| 1959 | sulfamethoxazole, the first sulfonamide antibiotic drug discovered and developed by Shionogi |
| 1982 | moxalactam, the world's first oxacephem antibiotic |
| 1988 | flomoxef, the world's second oxacephem antibiotic |
| 1992 | ceftibuten, new oral cephem antibiotics |
| 1997 | cefcapene, new oral cephem antibiotics |
| 2005 | doripenem, a new carbapenem antibiotic |
| 2010 | peramivir, new anti-HIV agent |
| 2014 | dolutegravir, new oral anti-HIV agent |
| 2018 | baloxavir, new oral anti-influenza virus agent |
| 2019 | cefiderocol, new ciderophore cephalosporin antibiotics |
| 2020 | Cabotegravir, long-acting HIV injection |
Three care for total care for infectious diseases, and digital utilization
Daily Care
・Analysis of infectious disease trends
・Development of vaccines for prevention
・Development of early detection / diagnosis approach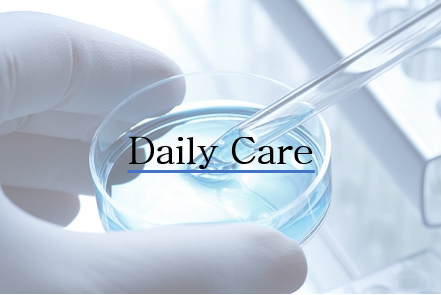 Intensive Care
Research and development and provision of 
・ Medicine that quickly reduces pathogens that have invaded the body
・ Medicine that quickly improves the symptoms of infectious diseases
・ Medicine that control of disease severity and saving lives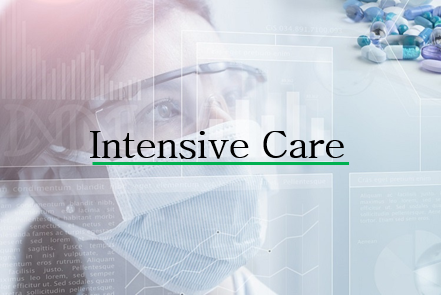 After Care
Providing information to keep an eye on the progress of recovery and to stay close until daily life returns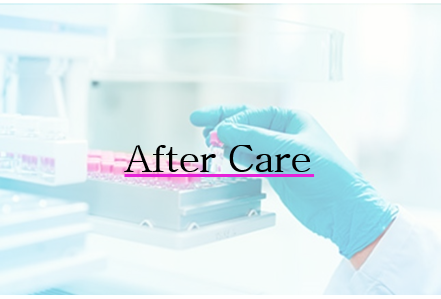 Utilizing digital teqnology
With the use of big data, AI, and ICT, things that could not be done before are becoming commonplace.
In addition to engaginf in the efficiency of research, development, manufacturing, and promtion of innovative medicines which is our strength, Shionogi pursues the possibilities brought about by information technology,  to develop of digital medicine and apps for treatment.
We aim to create new healthcare solutions and contribute to people's problems from the perspective of total care, including pre-illness, prevention, and diagnosis.
Introduction of Shionogi's efforts for infectious diseases