Environmental performance
This page covers outline of environmental impact, environmental accounting, and result by each operating site.
Shionogi and the Environment (input and output from business activities)
At Shionogi, we strive to meet concrete targets that we set for CO2 emissions, waste water, chemical substances, and waste resulting from our business activities, while ensuring that we have accurate data on energy consumption and waste generation.
Through efforts for pollution control and global environmental protection, and business activities that ensure the safety and health of all persons we work with and all local communities in which we operate, we aim to contribute to realizing a safety-assured workplace environment and an abundant society.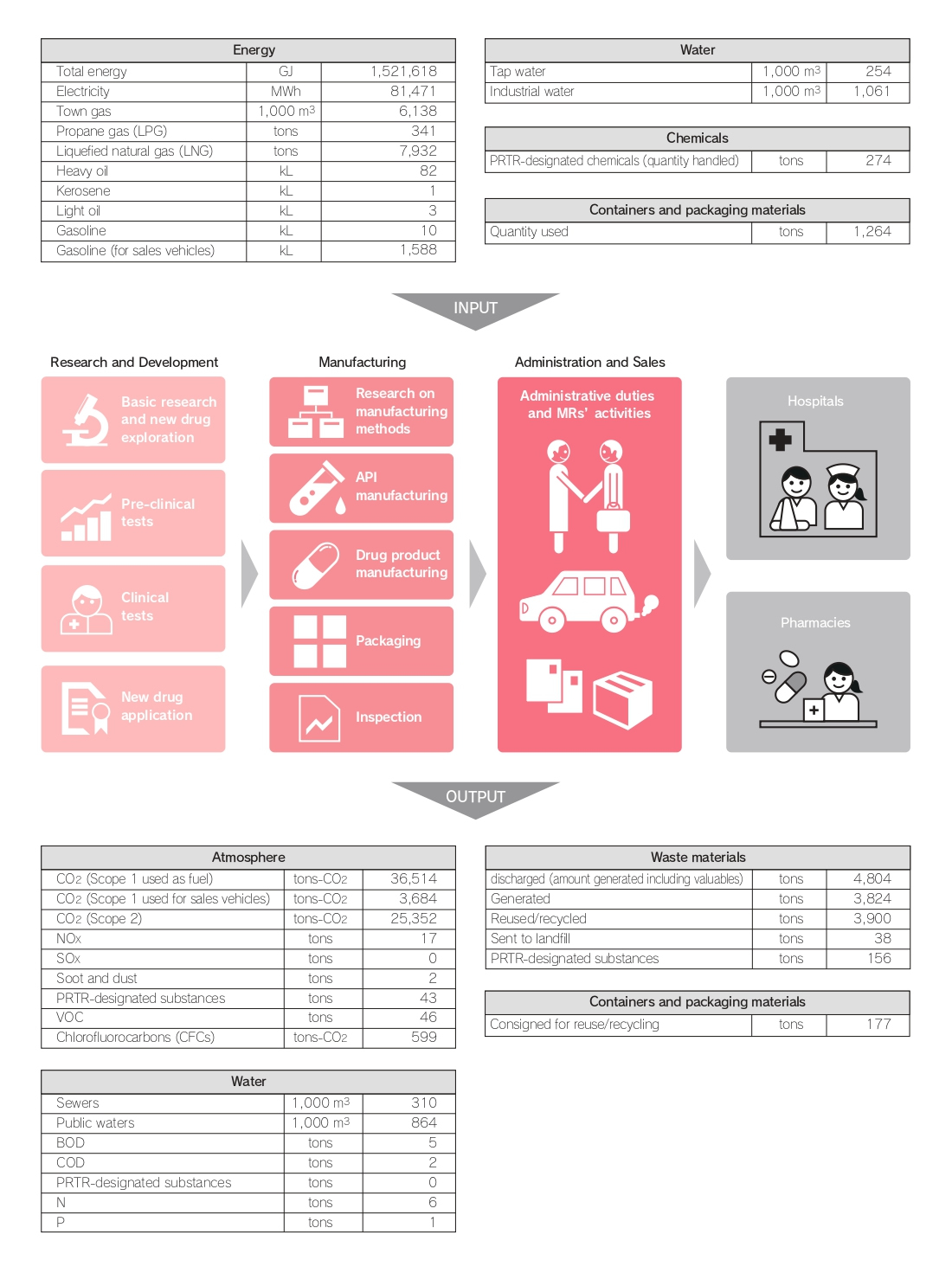 Trends of majpr performance assessment indicators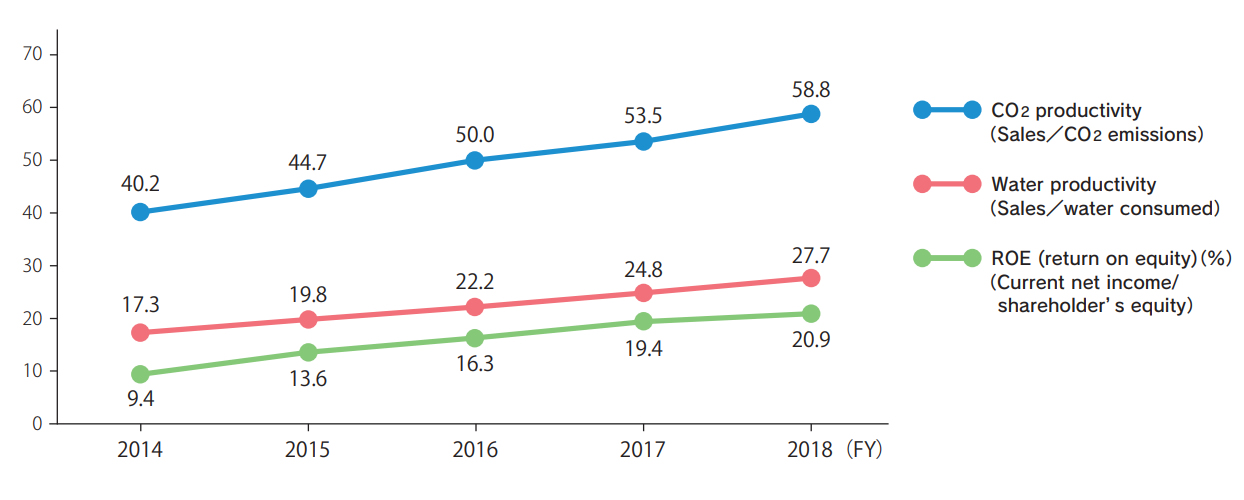 Shionogi practices environmental accounting based on the Environmental Accounting Guidelines of the Ministry of the Environment of Japan. Environmental accounting enables us to clarify the environmental protection costs and benefits from related activities and to quantitatively manage initiatives for environmental protection. In FY 2018, our main investment items included the replacement of air-conditioning systems and lighting fixtures with higher-efficiency models, resulting in global warming control costs. The main cost items included a pollution prevention cost arising mainly from the maintenance and management of exhaust gas and waste water treatment facilities and dichloromethane absorption and recovery equipment, and a resource circulation cost for waste treatment and disposal. The actual economic benefits included profit from the sale of waste liquids, metal scrap, and other recyclable resources and a reduction in energy costs, mainly for electricity and gas, through the revision of manufacturing and air-conditioning equipment.
Accounting covers the period from April 1, 2018 through March 31, 2019, and its scope includes Shionogi & Co., Ltd. and Shionogi Group companies in Japan.

Environmental protection costs were calculated by proportional distribution according to the percentages related to environmental protection.
Economic benefits from environmental protection measures were calculated by taking into account only effects that are calculated based on objectively verifiable grounds (actual effects).
Environmental protection costs
Category
Key activities
Investment
(in 1,000 yen)
Cost
(in 1,000 yen)

(1) Business area cost

2,779
510,984

items

① Pollution prevention cost


・ Maintenance and management of exhaust gas treatment equipment


・ Maintenance and management of wastewater treatment facilities

・ Dichloromethane processing equipment

・ Measurement and analysis cost for the above

0
243,454
② Global environment protection cost


・ Renewal of air-conditioning systems, refrigerators, and lighting fixtures


・ Operational improvement of manufacturing and air-conditioning facilities

2,779
99,987
③ Resource circulation cost


・ Recycling and treatment of waste solvents


・ Recycling and treatment of general waste materials

・ Recycling and treatment of industrial waste

0
167,543
(2) Upstream/downstream cost
Consignment of reuse of containers and packaging
0
7,804
(3) Administration cost

・ Maintenance and operation of environmental management systems


・ Development and maintenance of green zones

0
313,768
(4) R&D cost
0
0
(5) Social activity cost

・ Contribution to environmental organizations


・ Communication with local communities

0
651
(6) Environmental remediation cost
・ Imposition on Pollution Load
0
185
Total
2,779
833,392
Economic benefits from environmental protection (actual positive effects)
Description
Amount of money (in 1,000 yen)
Benefit
Business income from recycling of waste
9,016
Cost reduction
Reduction in energy and water expenses
7,575
Total
16,592
Kuise Site (current Shionogi CMC Research Innovation Center )
Energy and resource consumption (amount used) (FY)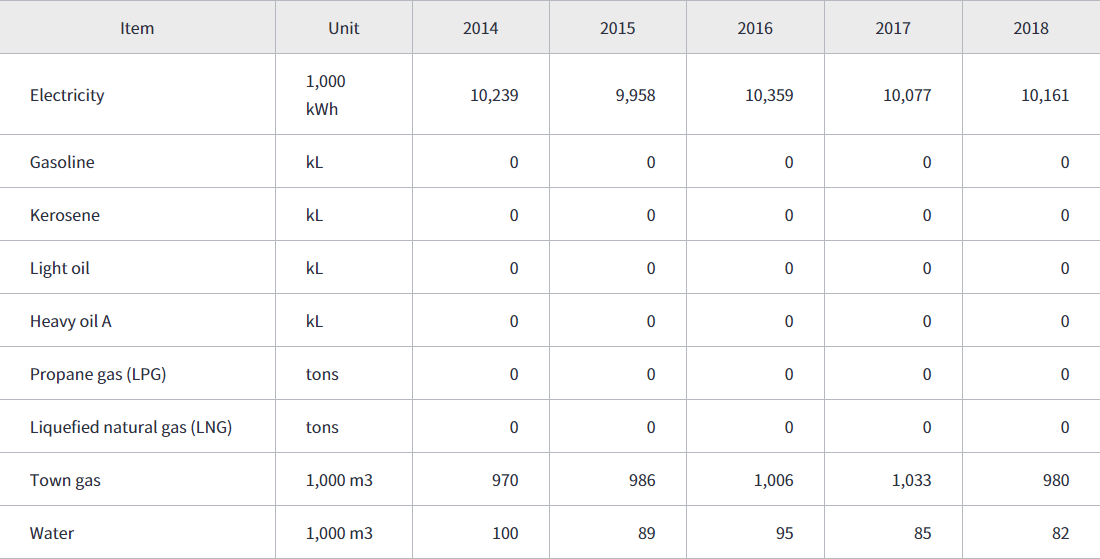 Impact released (emissions) (FY)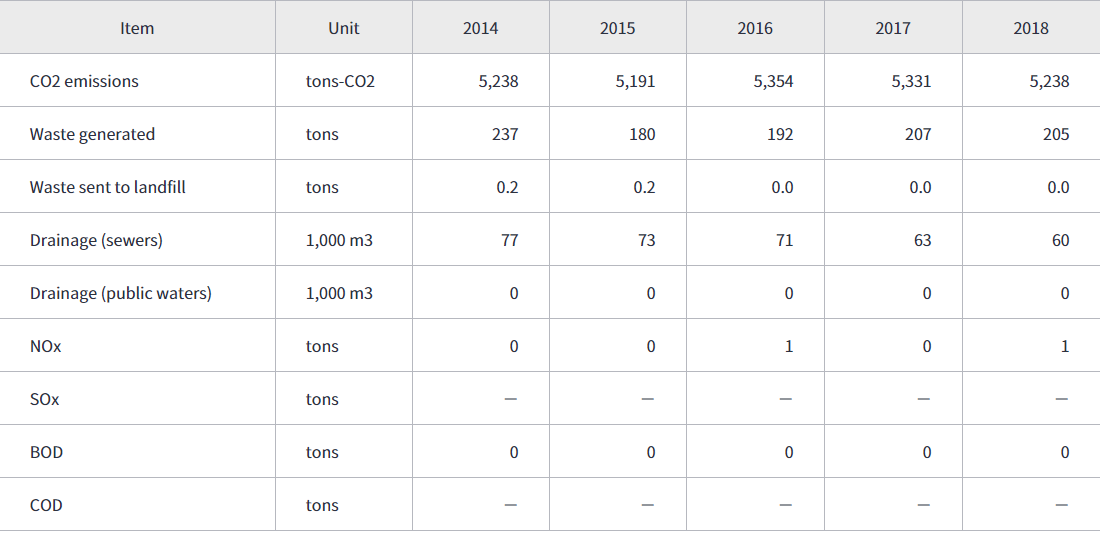 Chemical substances to be registered under the PRTR Act (kg)

Settsu Plant (current Shionogi Pharma Co., Ltd. Settsu Plant)
Energy and resource consumption (amount used) (FY)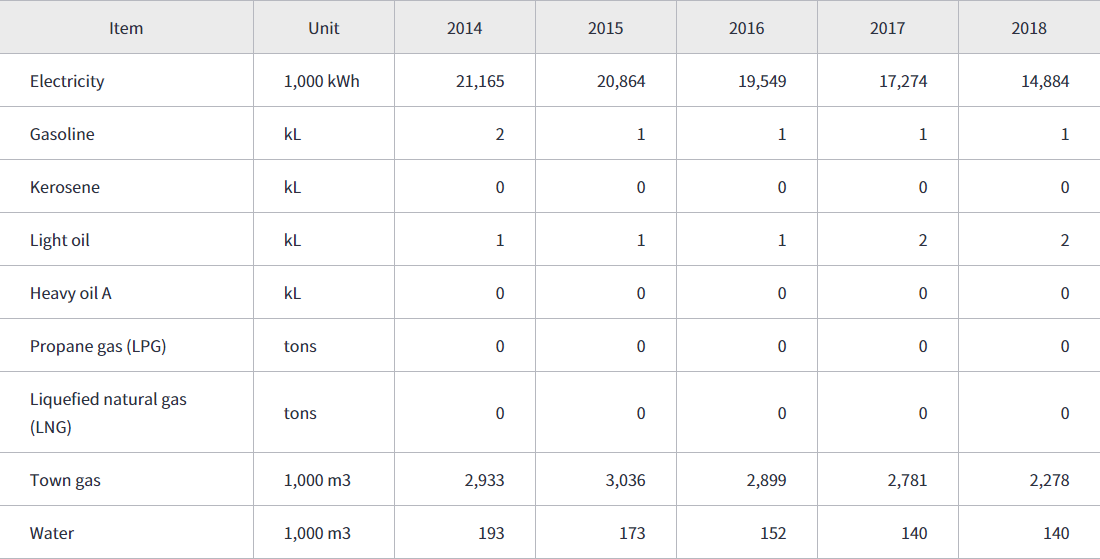 Impact released (emissions) (FY)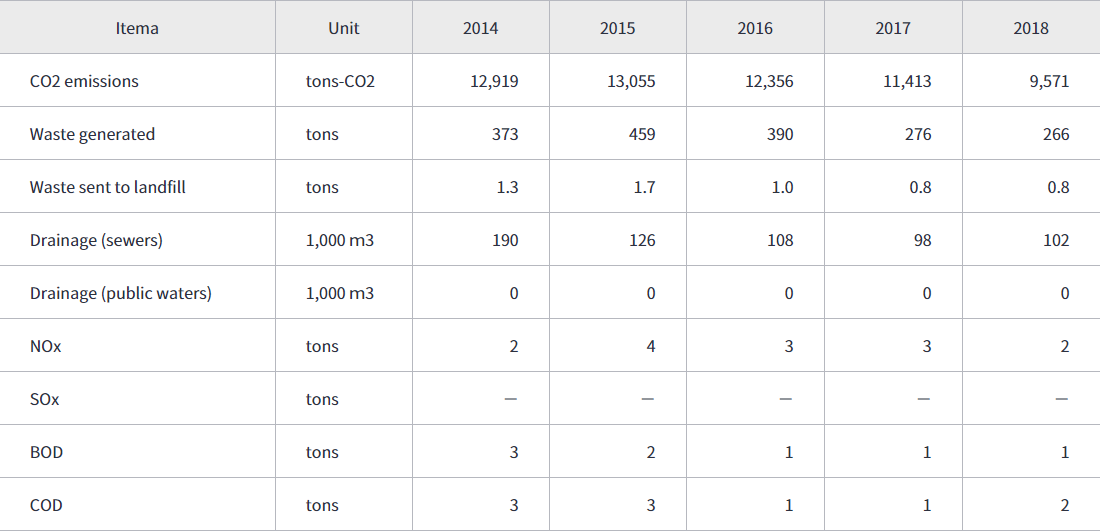 Chemical substances to be registered under the PRTR Act (kg)

Kanegasaki Plant (current Shionogi Pharma Co., Ltd. Kanegasaki Plant)
Energy and resource consumption (amount used) (FY)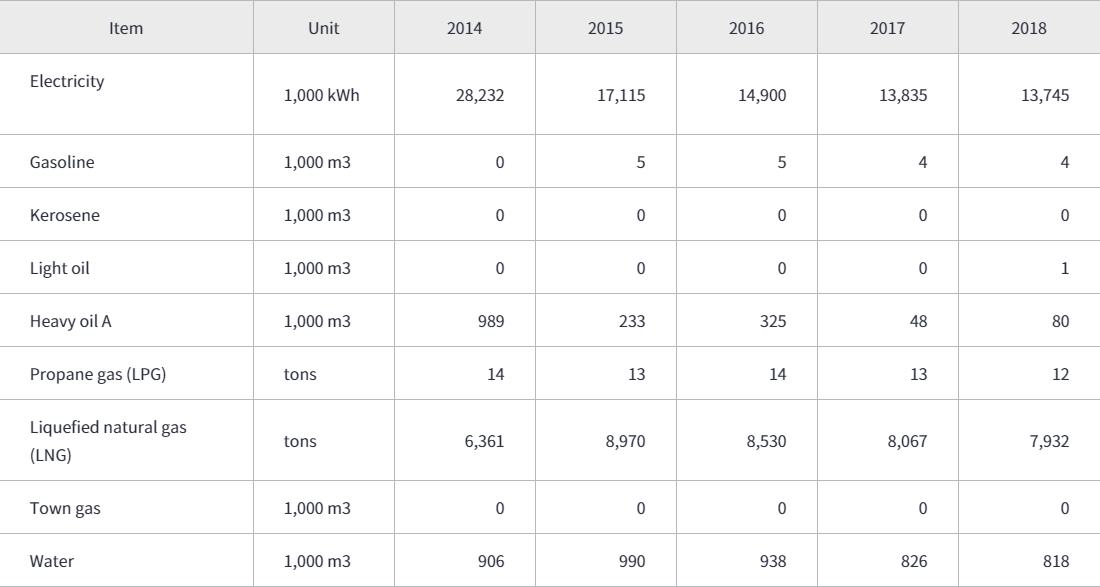 Impact released (emissions) (FY)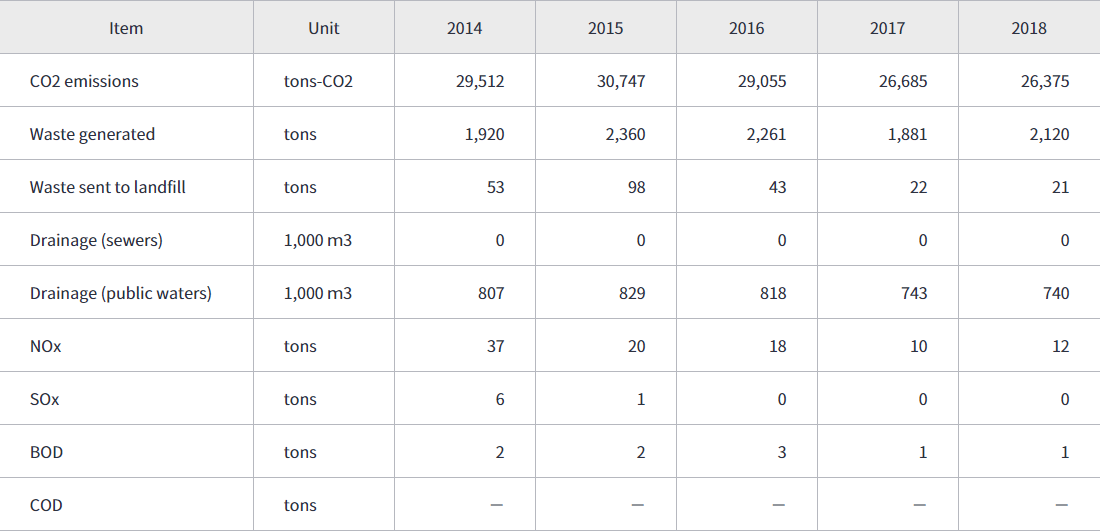 Chemical substances to be registered under the PRTR Act (kg)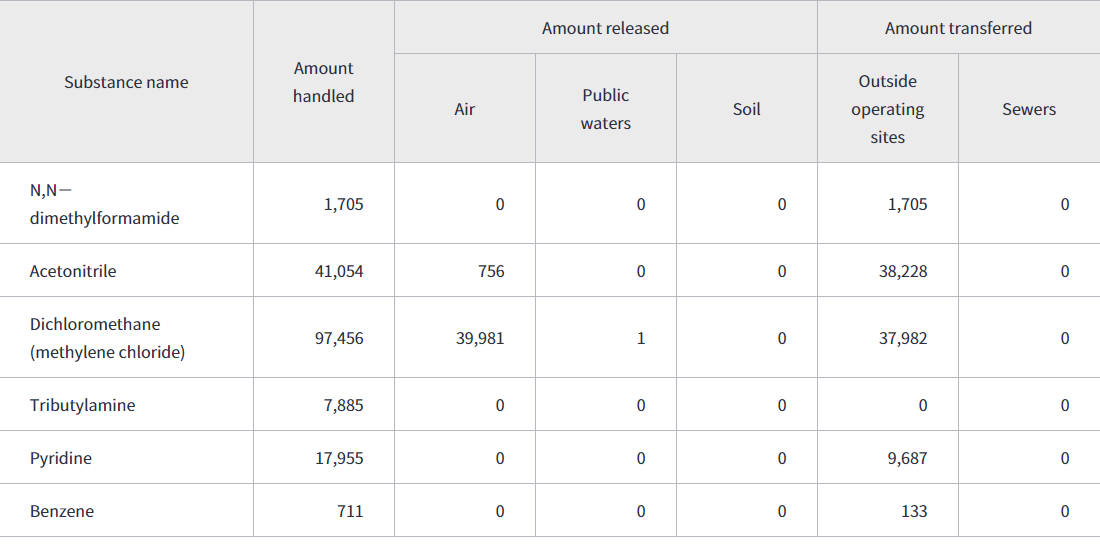 Shionogi Pharmaceutical Research Center
Energy and resource consumption (amount used) (FY)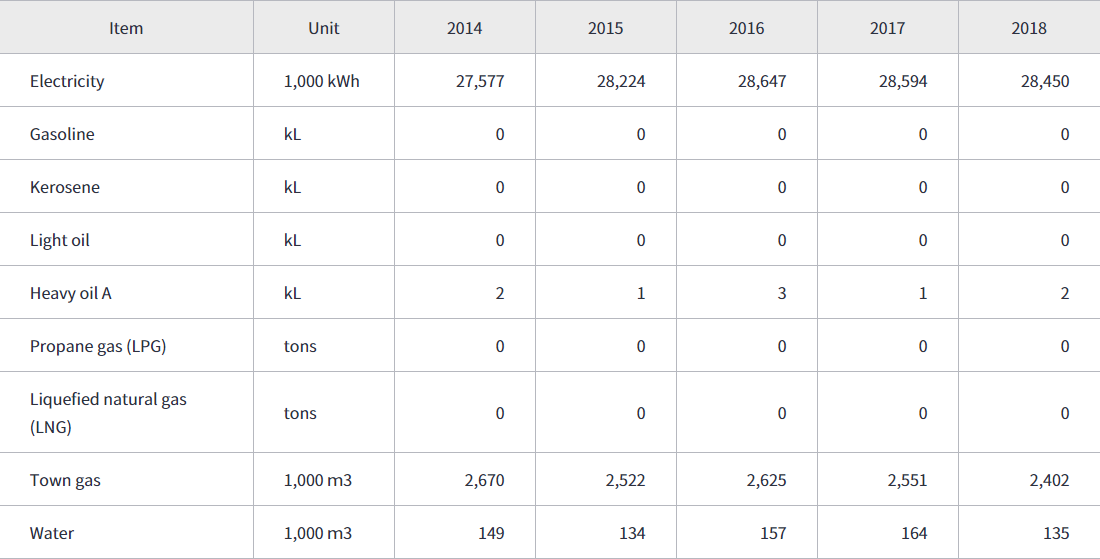 Impact released (emissions) (FY)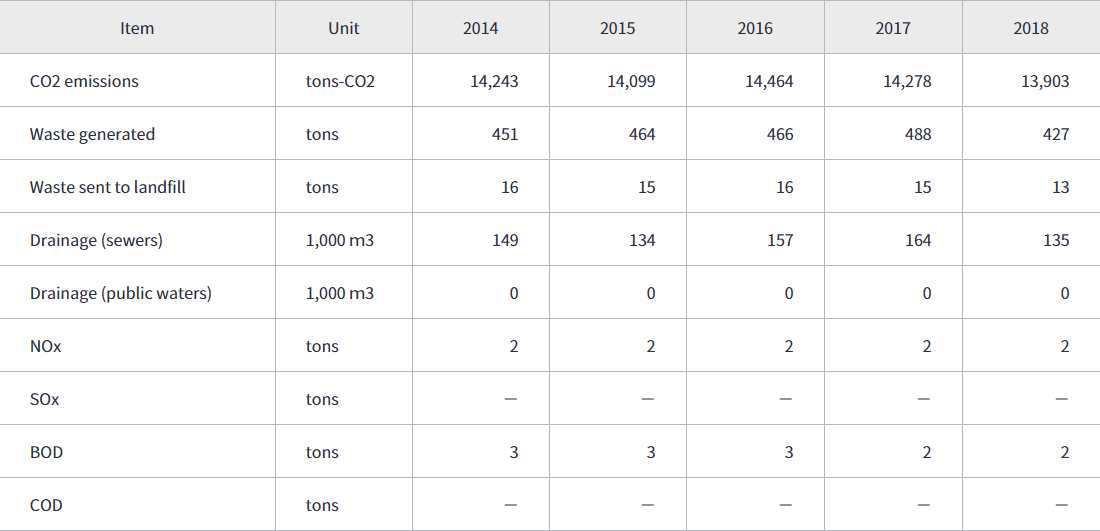 Chemical substances to be registered under the PRTR Act (kg)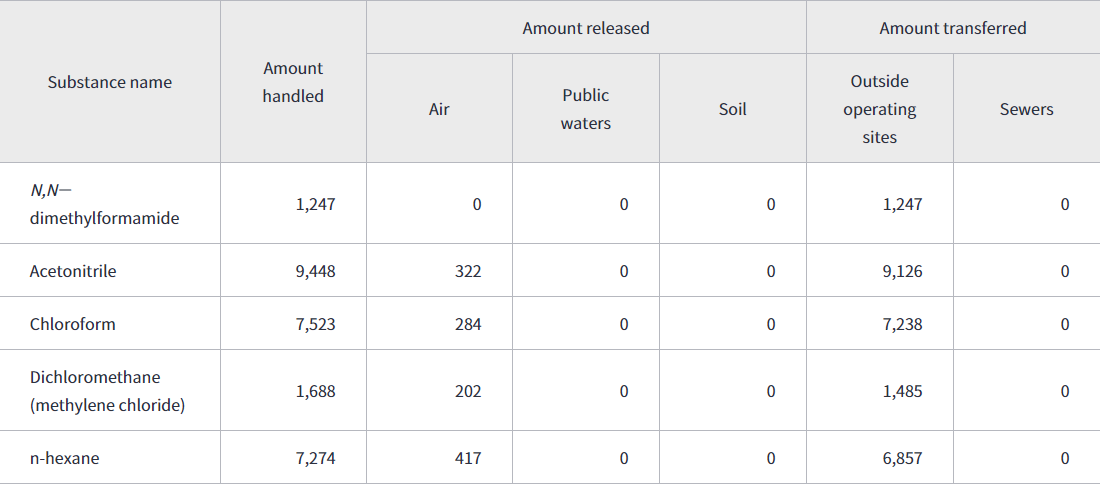 Aburahi Facilities (current Aburahi Research Center)
Energy and resource consumption (amount used) (FY)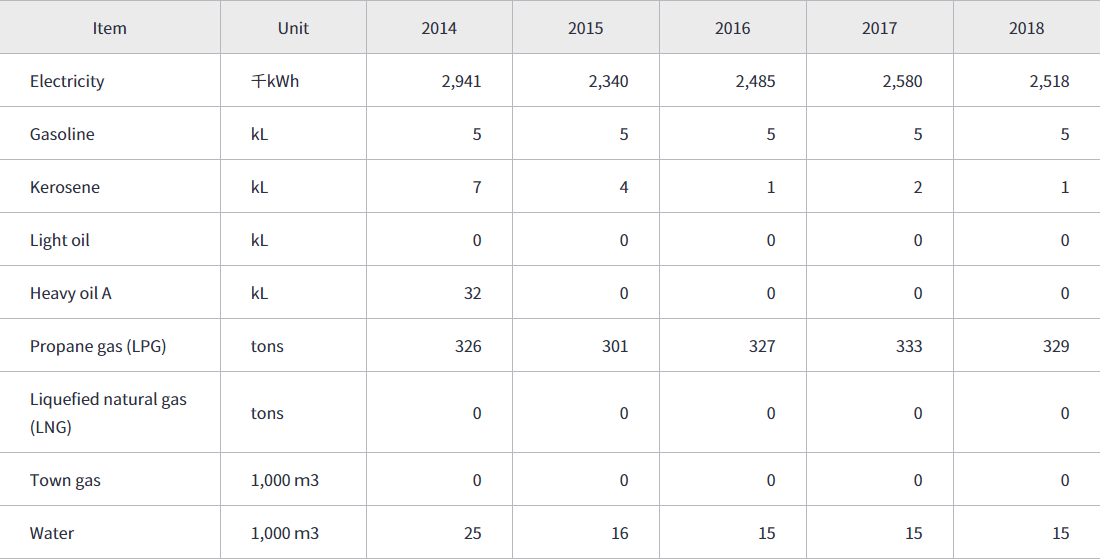 Impact released (emissions) (FY)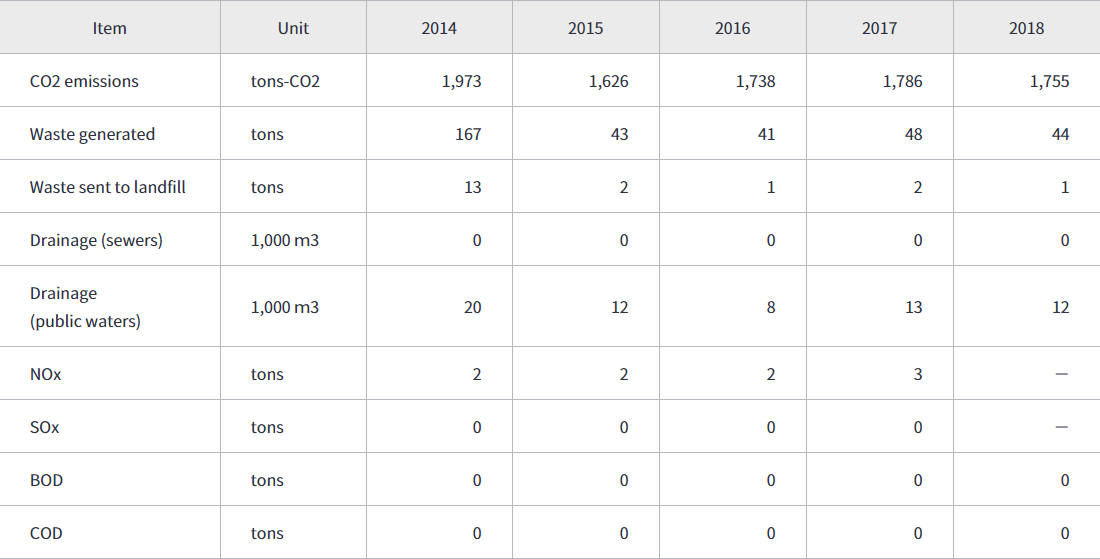 Chemical substances to be registered under the PRTR Act: None

Shionogi Pharma Chemicals Co., Ltd. (current Shionogi Pharma Co., Ltd. Tokushima Plant)
Energy and resource consumption (amount used) (FY)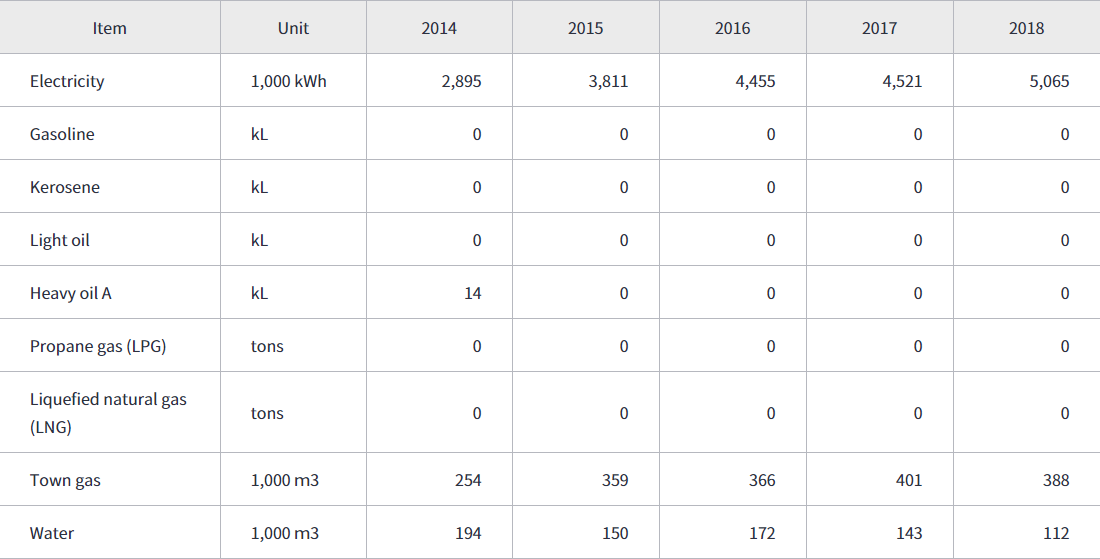 Impact released (emissions) (FY)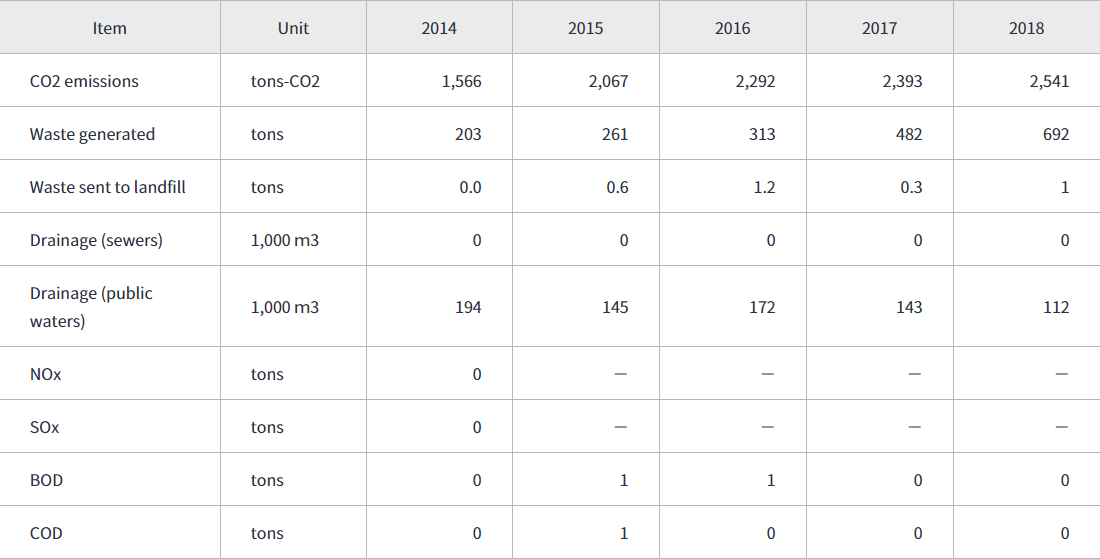 Chemical substances to be registered under the PRTR Act (kg)

C&O Pharmaceutical Technology (Holdings) Ltd. Nanjing Plant
Energy and resource consumption (amount used) (FY)

Impact released (emissions) (FY)