Shionogi practices environmental accounting based on the Environmental Accounting Guidelines of the Ministry of the Environment of Japan. Environmental accounting enables us to clarify the environmental protection costs and benefits from related activities and to quantitatively manage initiatives for environmental protection. In FY 2019, our main investment items included the replacement of air-conditioning systems, refrigerators, boilers, and other such equipment, resulting in global environment protection costs.
The main cost items included a pollution prevention cost, arising mainly from the maintenance and management of exhaust gas and wastewater treatment facilities and dichloromethane absorption and recovery equipment, and a resource circulation cost for waste treatment and disposal. The actual economic benefits included profit from the sale of waste liquids, metal scrap, and other recyclable resources and a reduction in energy costs mainly for electricity and gas, realized through the revision of manufacturing and air-conditioning equipment.
Accounting covers the period from April 1, 2019 through March 31, 2020, and its scope includes Shionogi & Co., Ltd. and Shionogi Groupcompanies in Japan.
Environmental protection costs were calculated by proportional distribution according to the percentages related to environmental protection.
Economic benefits from environmental protection measures were calculated by taking into account only effects that are calculated based onobjectively verifiable grounds (actual effects).
Environmental protection costs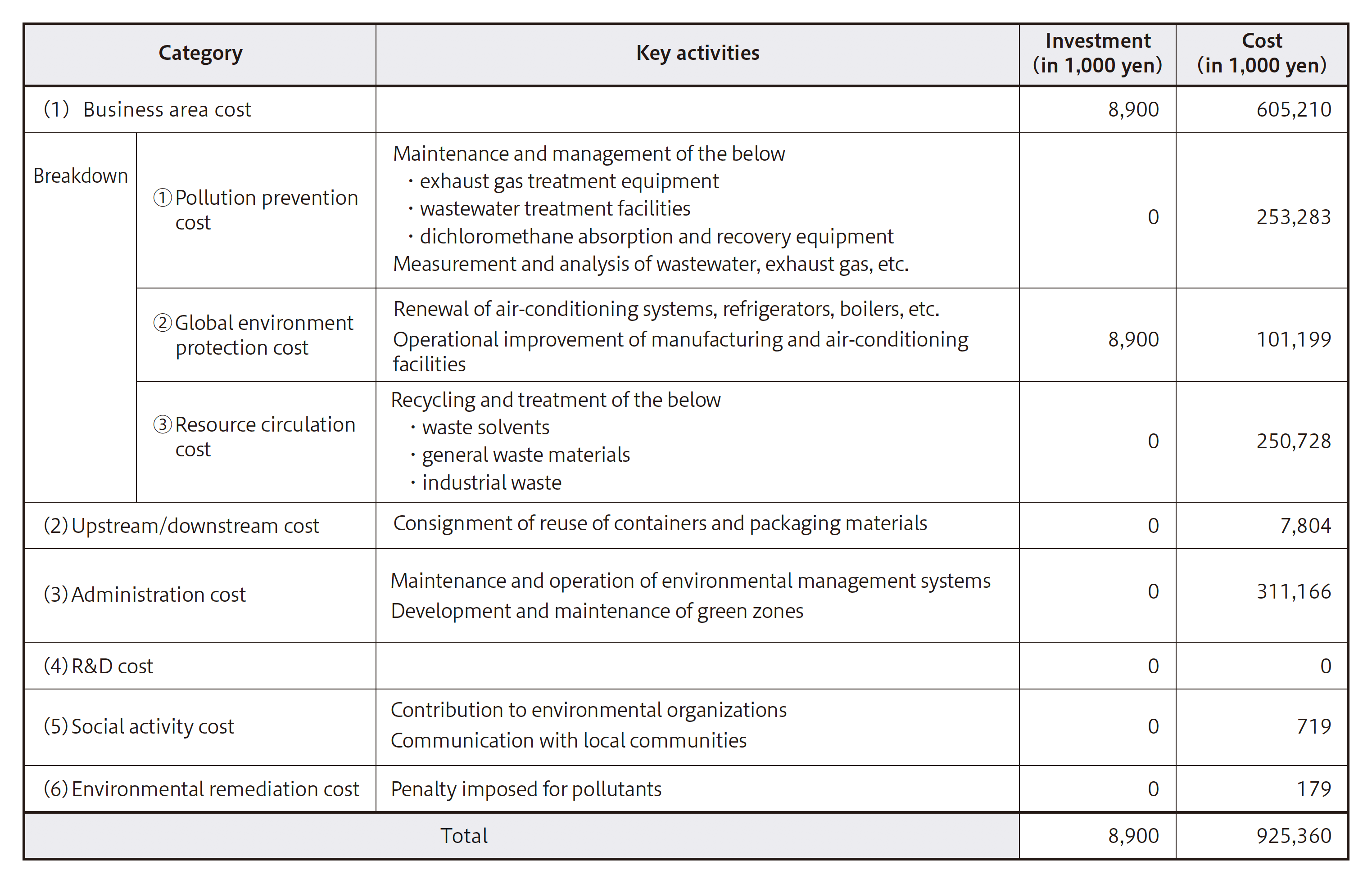 Economic benefits from environmental protection (actual positive effects)