Second Term Project (Kilifi County): Year 3 Activity Report
Year 1
Year 2
Year 3
April 2020 - March 2021
April 2021 - March 2022
April 2023 - March 2023
Main Activities
Improve infrastructure and systems of health services and increace capacity of healthcare workers
Strengthen and expand activities at community level
Establish sustainable community health systems

Conduct baseline survey
Improve health facilities maternity wards)
Provide basic technical training for healthcare workers
Provide training for community health volunteers
Establish advocacy groups and provide training

Improve health facilities (maternity ward, clinical laboratory, etc.)
Improve water supply infrastructure
Provide refresher training on health and nutrition
Strengthen of monitoring and guidance on community health and nutrition activities

Strengthen structures of monitoring and guidance on community health and nutrition activities
Assess activity outcomes and challenges
Improve partnership and collabration with relevant government officials
Progress of project activities
Improving access to maternal and child health services
Building community-based systems for improving people's nutritional and water hygiene habits
Enhancing health system management
Improving access to maternal and child health services
Limited access to health services
People who have no health facilities within 5 km from home
Over 60%
Mobile clinic users
(Vaccination, nutritional status monitoring, anthelmintic, Vitamin A provision)
4,395 persons
Number of patients served at healthcare facilities
(Prenatal examination, delivery at a childbirth/healthcare facility with the assistance of a specialist, vaccination, Vitamin A provision, etc.)
23,816 persons
Clinical laboratory construction
1 wards
Improving access to maternal and child health services
Shortage of healthcare workers and their skills
# of nurse at a local health facility
1 or 2
Training for healthcare workers
Basic Emergency Obstetric and Newborn Care
Supportive supervision
Goods management and problem solving
Training for Community Health Volunteers
Household registration procedure, the method of observation during pregnancy, home care methods, etc.
Awareness-raising training for community leaders
38 persons
Family planning and risks entailed by juvenile pregnancy
Building community-based systems for improving people's nutritional and water hygiene habits
Limited access to safe and clean water
Usage rate of improved sanitation facilities
5%
Education for Water, Sanitation and Hygiene for public health officers and community health assistants
2 villages were certified as open defecation free by the government
Building community-based systems for improving people's nutritional and water hygiene habits
Lack of knowledge of local residents, drought and the consequent water shortage, and difficulties cultivating crops
Severe malnutrition and a high poverty rate
46.4%
Awareness-raising training for pregnant woman
150 persons
Maternal and child nutrition, breastfeeding methods, etc.
Training on poultry farming for Mother to Mother groups
Saving and loan activities conducted by Community Health Volunteers and Mother to Mother groups
35 groups
Enhancing health system management
Insufficient commitment of local governments (health budget/cooperation)
Local government health budget
26%
Regular advocacy-group meetings
Twice
Solutions to problems at dispensaries
Regular meetings with regional government officials and partners
5 times
Reported period: April 2022 to September 2022
Description of activities
Improved access to maternal and child healthcare services
Improve health facilities (clinical laboratories)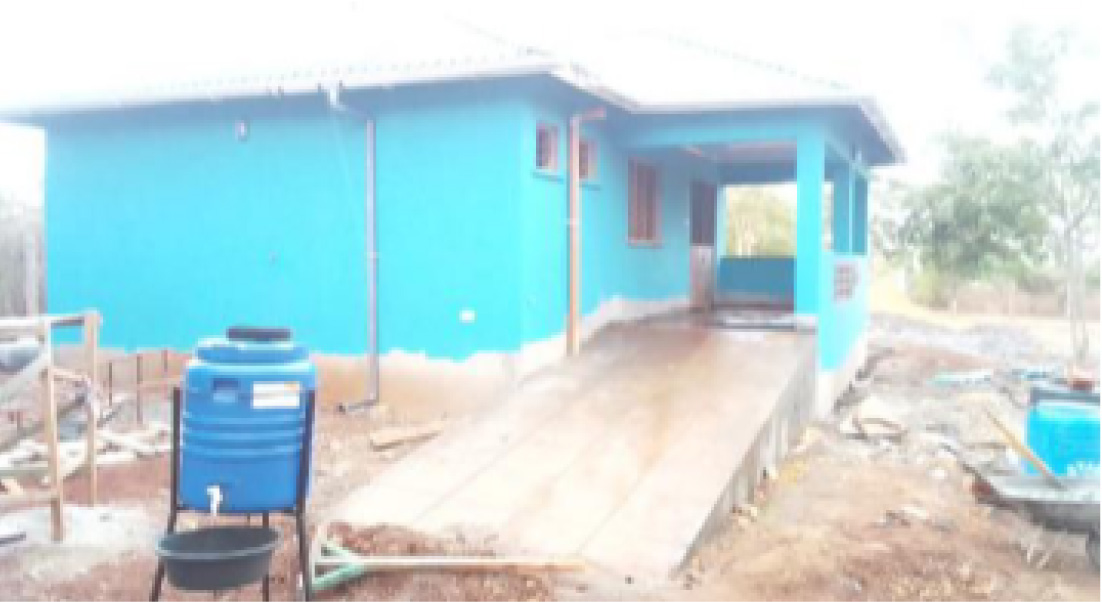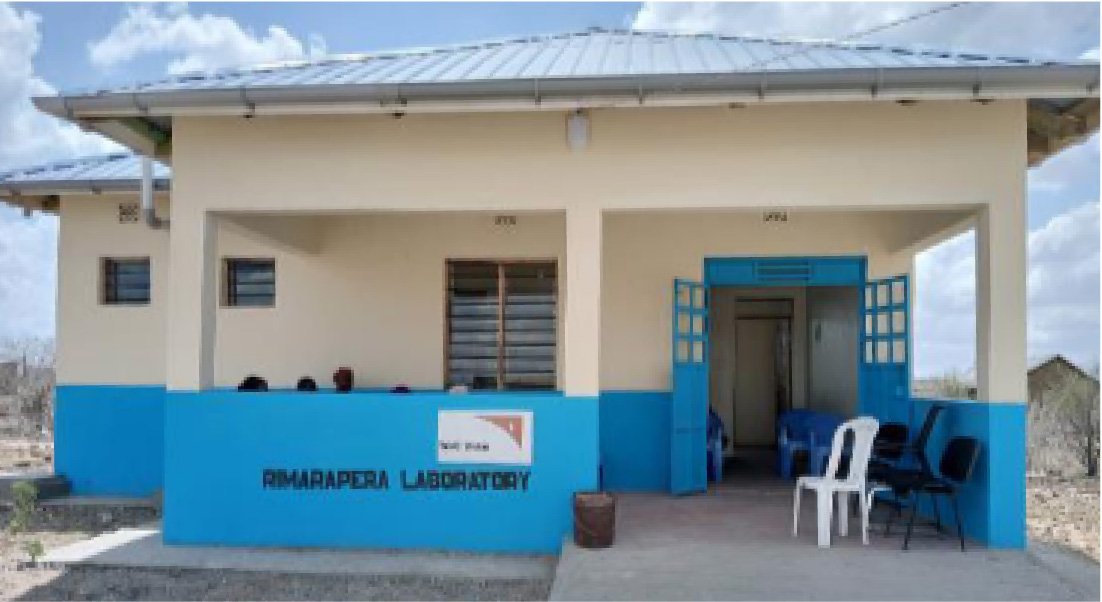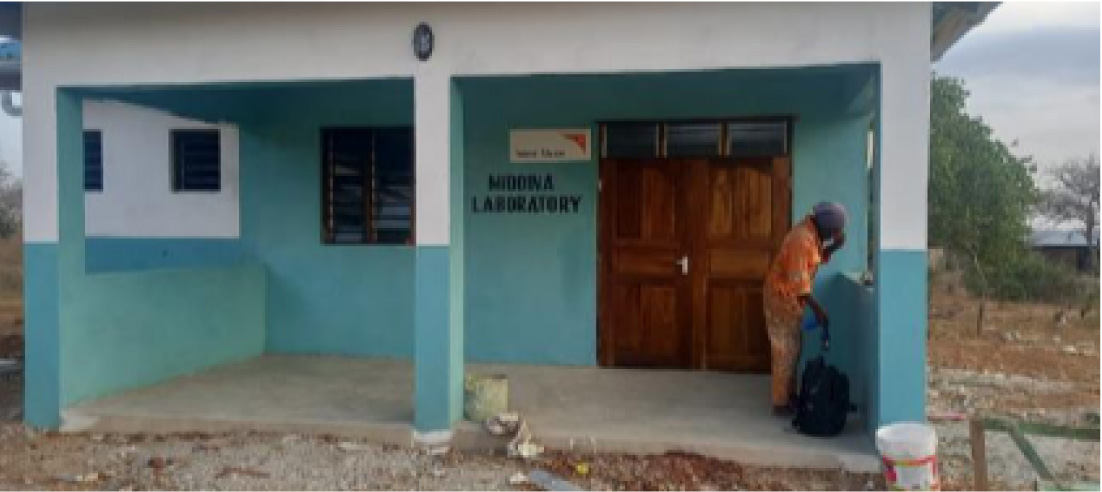 These clinical laboratories have been completed at three dispensaries and started operating.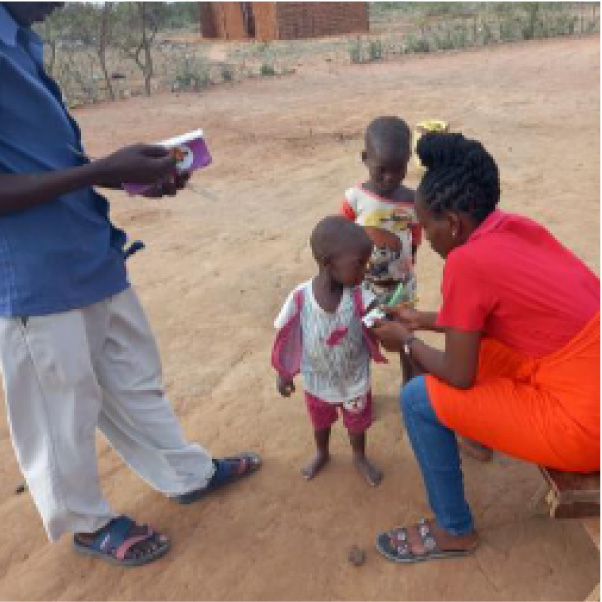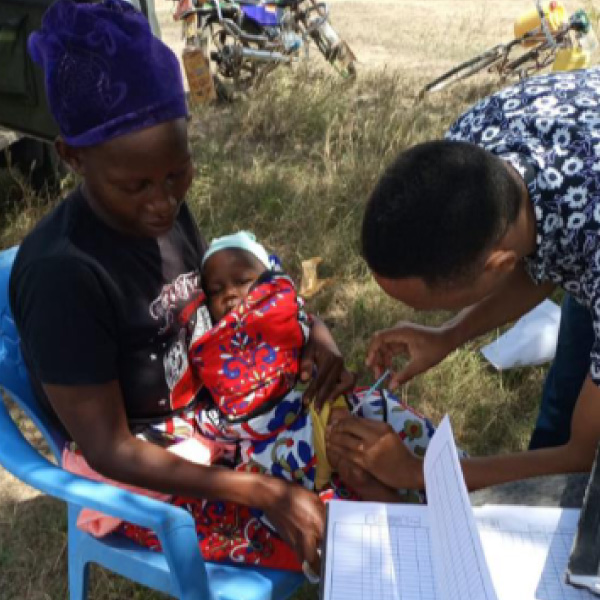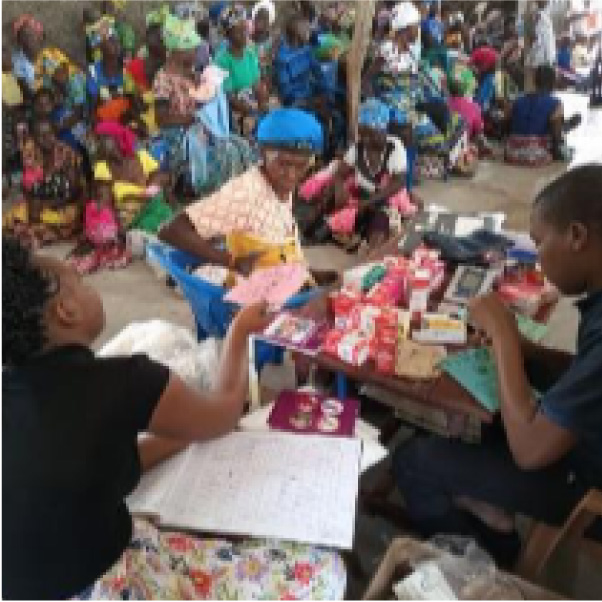 The dispensaries provided mobile clinic services each to two communities in their charge, offering medical services (medical examinations, vaccinations, the administration of anthelmintics and vitamin A preparations, etc.) to a total of 4,395 persons.
Training for healthcare workers
Training on Basic Emergency Obstetric and Newborn Care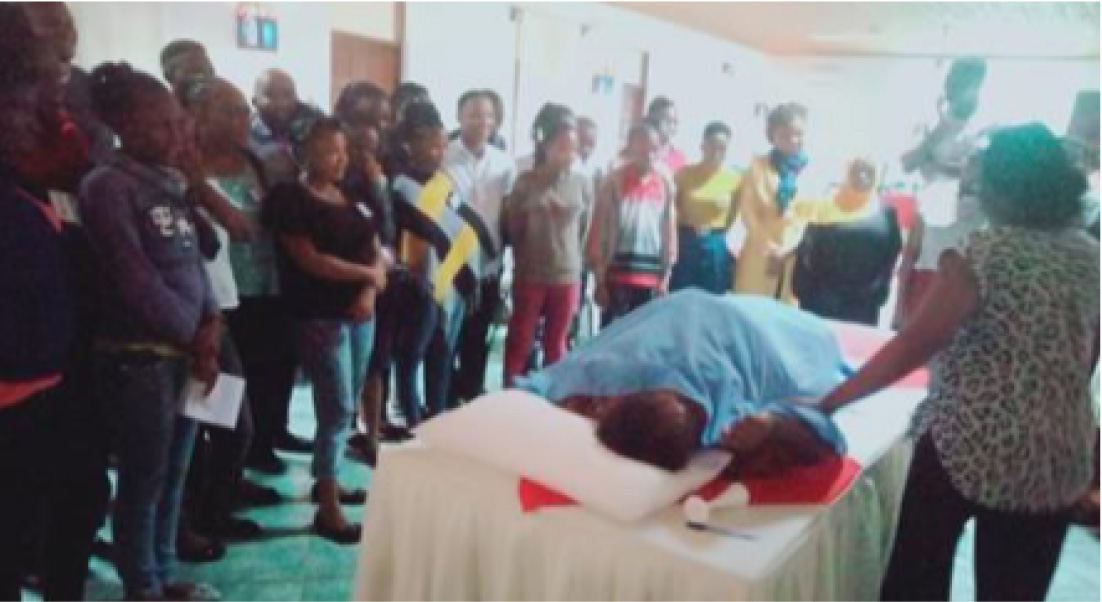 Emergency method of maternal and neonatal resuscitation
Response to severe nephropathy caused by pregnancy-induced hypertension
Prevention of obstructed labor, sepsis, and malaria
Improvement of surgical skills
Post-abortion care, response to neonatal jaundice, etc.
Supportive supervision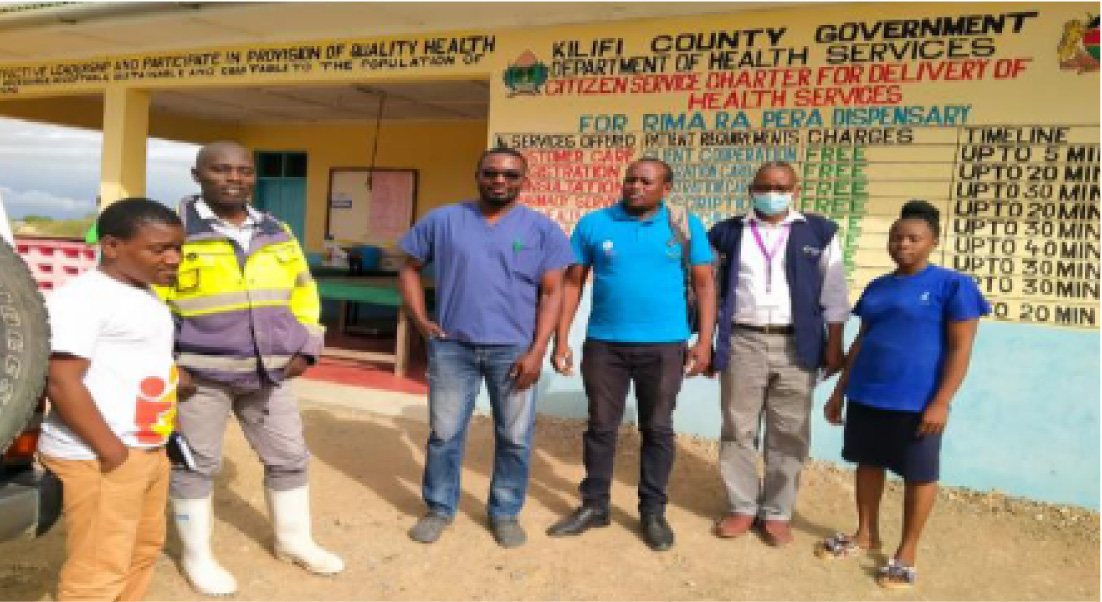 Insufficient documentation of information about
Shortage of storage trays for essential medicines
Lack of fire protection measures
There was a significant improvement in the goods management system at each dispensary.
Training for community healthcare workers
Community Health Volunteers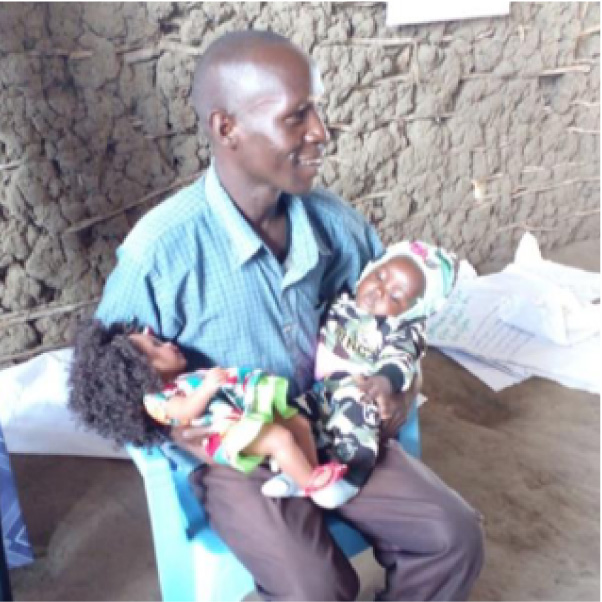 Information shared about the household registration procedure, the method of observation during pregnancy, home care methods, etc.
Under the supervision of community health assistants, 150 community health volunteers visited a total of 4,782 households.

Holding monthly meetings
Commending eight community health volunteers
Mother to Mother groups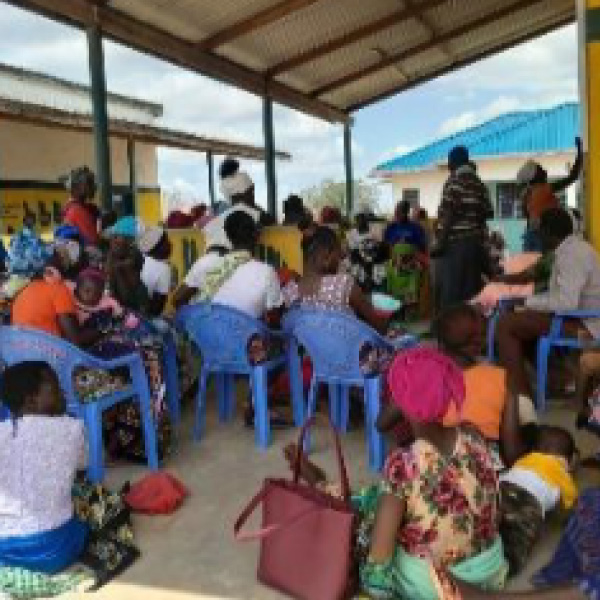 Holding monthly meetings
Group members exchanged opinions on facilitating the use of mobile clinic services, the method of utilizing grow bags in cultivation, encouraging COVID-19 vaccinations, chicken raising methods, etc.
Community leaders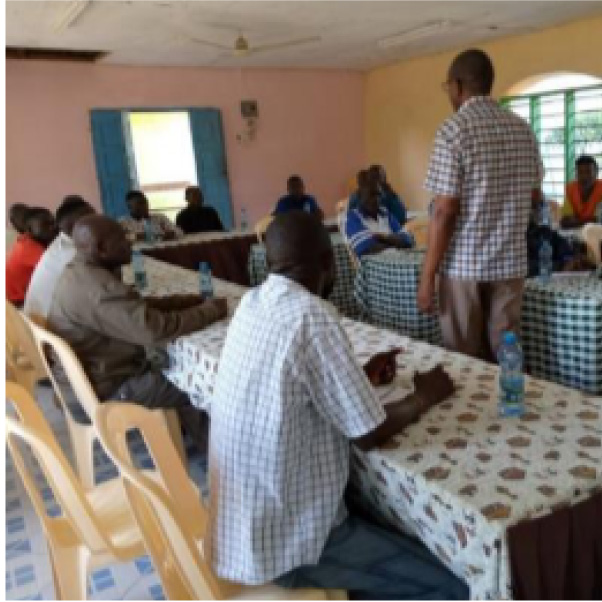 Training for community leaders
Awareness-raising about teenage pregnancy and family planning
Effective methods of communicating with young people
Lack of time spent for family conversation, shortage of space in each household, poverty, changes in awareness of the community, etc.
Community healthcare workers are striving to raise awareness of maternal and child health among local residents.
Establishment of mechanisms for improving nutrition and water, sanitation and hygiene practices
Strengthened efforts to improve nutrition in communities
Cooking demonstration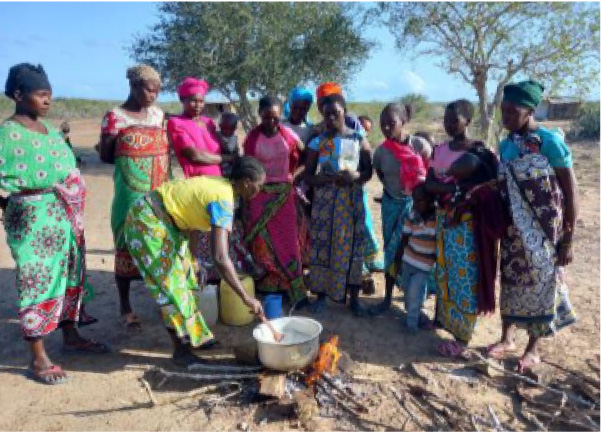 Offering nutrition training to a total of 150 pregnant woman
Training Mother to Mother group members in poultry farming
Community-level nutrition improvement training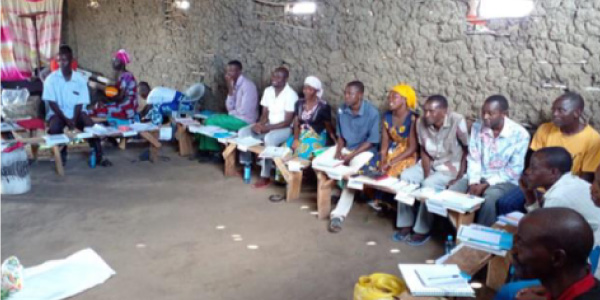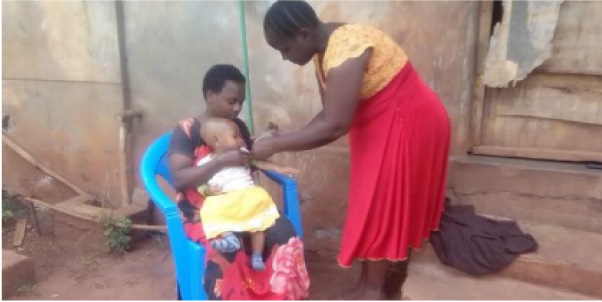 Screening children for malnutrition through mobile clinic services
Carrying out follow-ups on 188 malnutrition cases
Holding meetings to review data on the children's nutritional status
The number of malnourished children increased due to drought. Health workers and nutritionists provide follow-up services to those malnourished children.
Development of water supply facilities and sanitation training for communities
Community-led total sanitation (CLTS) training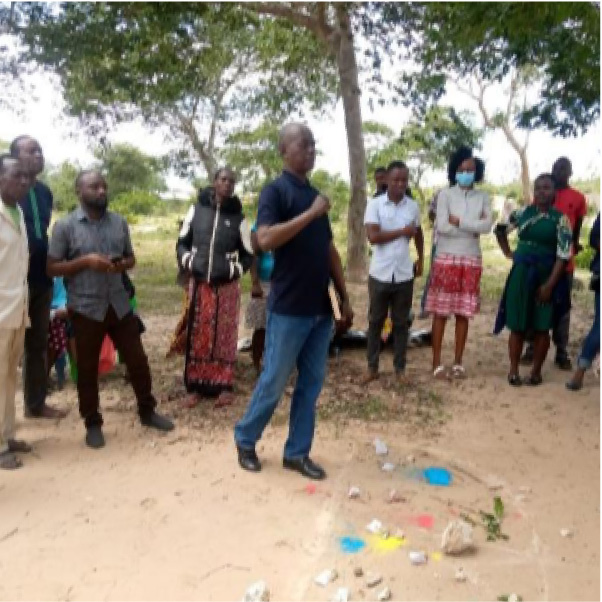 CLTS guidance and training were given to public health officers and community health assistants.
Awareness-raising about how to wash the hands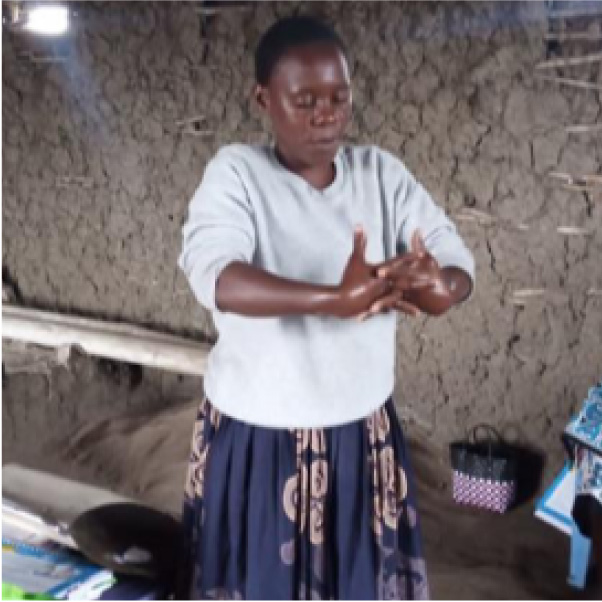 Sanitation and hygiene education for the communities
Sanitation and hygiene education has continued to be provided to the communities, resulting in two villages achieving zero outdoor defecation.
Strengthening the health system
Enhancing the partnership between the communities and government officials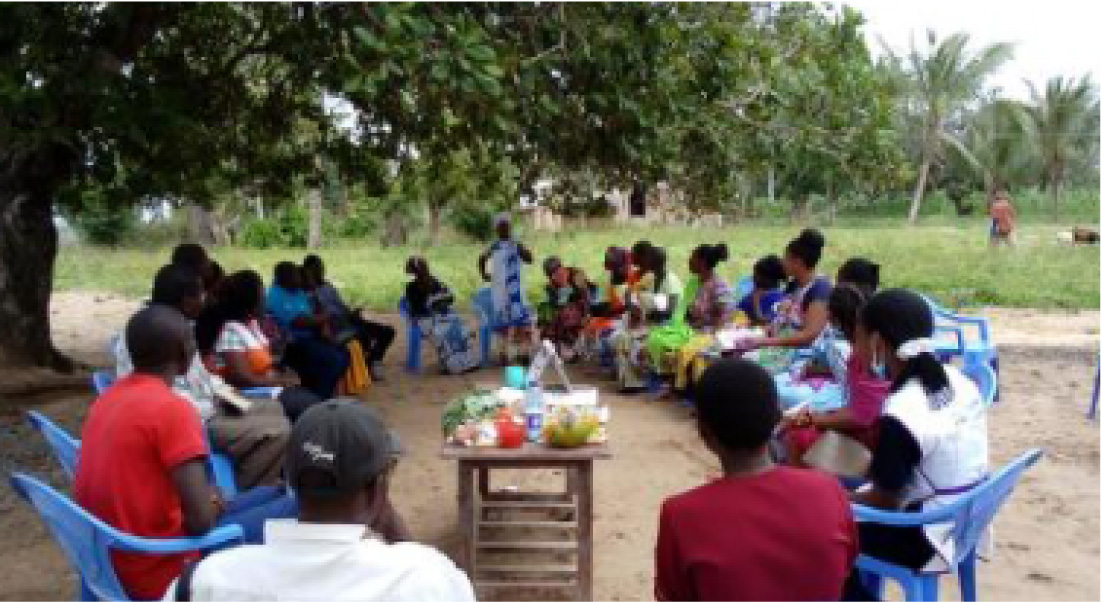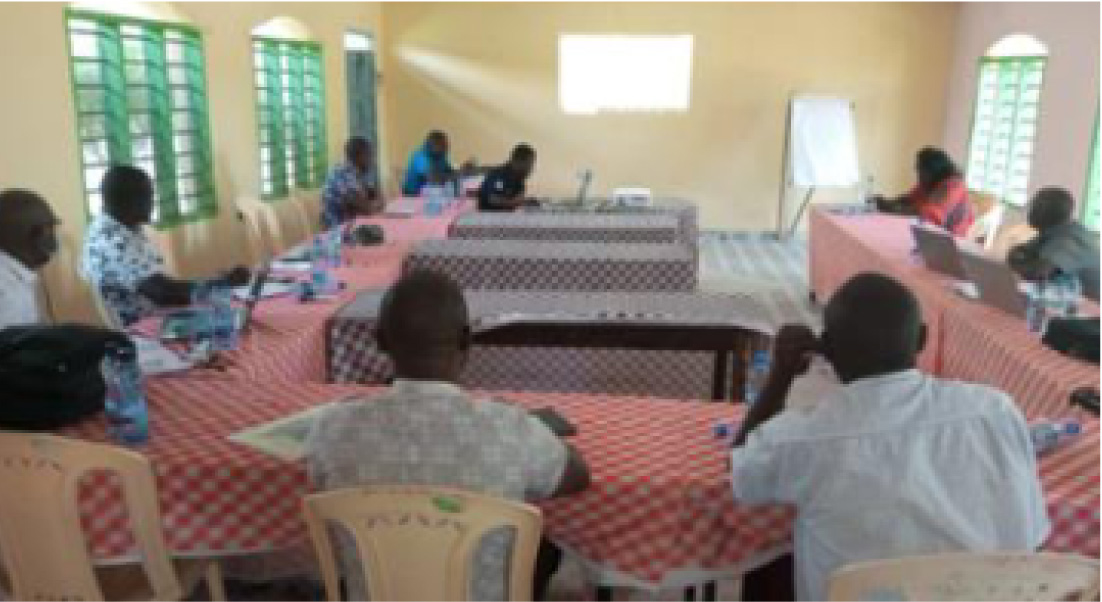 Advocacy groups met each other regularly (every quarter) to discuss issues faced by the respective dispensaries.
Stationing full-time clinical laboratory technicians, ensuring road access to facilities, deploying ambulances, etc.
County-level and sub-country-level health officials shared best practices at the dispensaries and discussed measures to address the increase in the number of malnutrition cases.
Voices from the community
Mr. Mugalla Mvurya (Nutrition Coordinator, Ganze Sub-County)
As a sub-county nutrition coordinator, I supervise the provision of nutrition services in Ganze Sub-County. I am responsible for supportive supervision, coordination of nutrition services, and advocacy in the field of nutrition. We also work with the Mother to Mother Project to plan the project's nutrition-related activities, implement the plan, and monitor the implementation.
We would like to extend our heartfelt gratitude to the Mother to Mother Project for having a direct positive impact on the lives of the people in Bamba and Jaribuni. Various activities conducted under the project, such as follow-ups on malnutrition cases, community-level nutritional improvement, agricultural support, and provision of chickens and seeds, have changed life in the communities. In addition, training opportunities provided by the project have helped improve the capacities of workers who provide medical and nutritional services.
The values for nutritional metrics have been improving. More specifically, the percentages of people receiving the administration of iron supplements, vitamin A preparations, and anthelmintics have grown. The number of mothers who go into labor at facilities has increased, while many mothers now begin to breastfeed their babies earlier than ever before. The percentage of mothers who raise their babies only with breast milk has also grown. Furthermore, the percentage of malnutrition patients who discontinue receiving medical treatment has decreased. The quality of data management has also been enhanced. These are examples of the general improvement.