Mother to Mother SHIONOGI Project
First Term Project Concept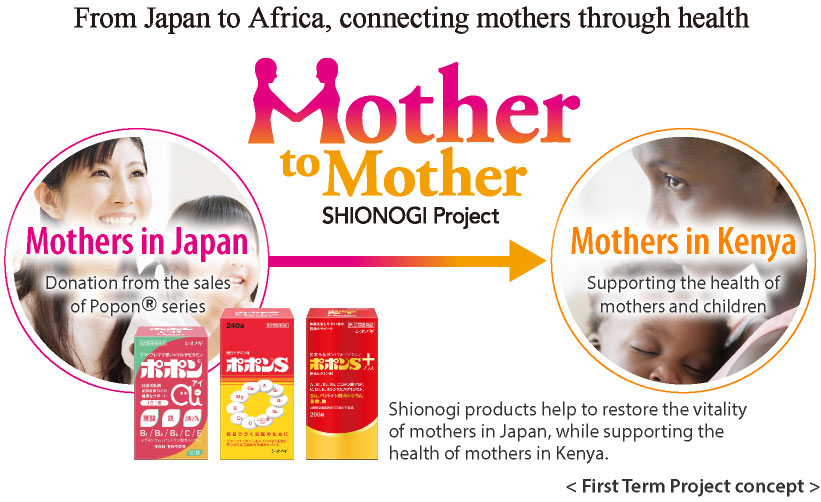 Shionogi's fundamental philosophy is dedicated to protect the health and wellbeing of people.
The vision of "Mother to Mother SHIONOGI Project" embodies the corporate philosophy to support the health and develop sustainable community for the wellbeing of mothers and children.
The concept of Mother to Mother SHIONOGI Project derives from the vision to support vitality of mothers and children globally.
In Africa, the lack of quality and accessible healthcare, complications during pregnancy and unsafe birth settings have resulted in one of the world's highest maternal mortality rate, approximately 77 times higher than Japan[*].
Mother to Mother SHIONOGI project in collaboration with international NGO World Vision is committed to improve effective healthcare for mothers and children in Kenya.
While the multivitamin Popon® series helps to support the health of mothers in Japan, a portion of the sales and the donations from Shionogi employees (Shionogi Social Contribution and Support Association), are donated to help support the health of mothers and children in Kenya.
※

Retrieved from WHO, "Trends in Maternal Mortality: 1990 to 2013".
Support area and its issues
Project location:
Ilaramatak, Narok County, Republic of Kenya
Project population:
14,612 people, which includes 2440 children under 5 years old and 3,507 reproductive-age women.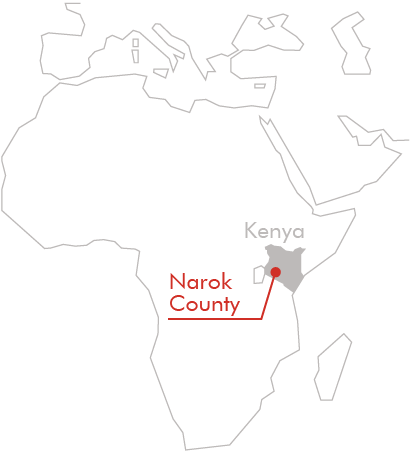 | Health indicators | Kenya[1] | Narok County[1] | Ilaramatak[2] |
| --- | --- | --- | --- |
| Rate of prenatal care(more than 4 times)(%) | 57.6 | 46.0 | 22.6 |
| Rate of skilled attendant present during birth (%) | 61.8 | 40.3 | 9.4 |
| Birth rate in heath facility (%) | 61.2 | 38.6 | 9.4 |
| Wasting rate (%) | 4.0 | 2.4 | 10.9 |
| Underweight rate (%) | 11.0 | 11.6 | 22.9 |

Various health indicators show that maternal and child health in the project location, Ilaramatak is lower than the entire country's average.
Causes:
Lack of capacity and quality healthcare.
Lack of structure and management of community health workers and hospital.
Lack of training and skills of community health workers.
Lack of understanding about the importance of health among local residents.
Gender inequality, and others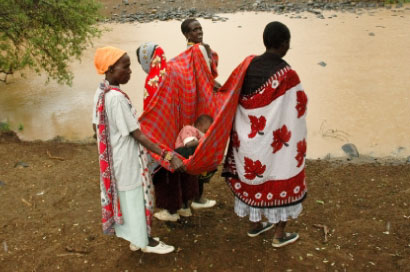 ※1

Kenya Demographic and Health Survey 2014

※2

Activity Report by Ilaramatak regional development program based on the data of the local health facility In collaboration with World Vision. (omit Japan, International NGO
Project activities to support maternal and child health
Mother to Mother SHIONGI project aims to foster self-sustainability and contribute to the reduction of maternal and child mortality by increasing access to healthcare, improving quality of healthcare, providing education and advocacy activities. The project is implemented by international NGO World Vision and funded from the portion of the sales from Popon® series and donation from Shionogi employees.
Improved capacity and access to healthcare services for mothers and children
Construction of healthcare facilities and mobile clinic to improve uptake of maternal and child health services.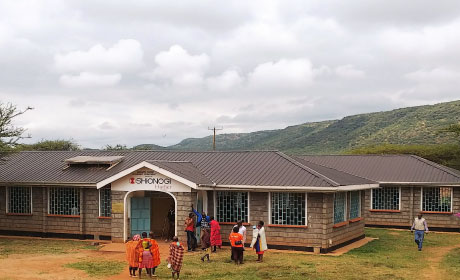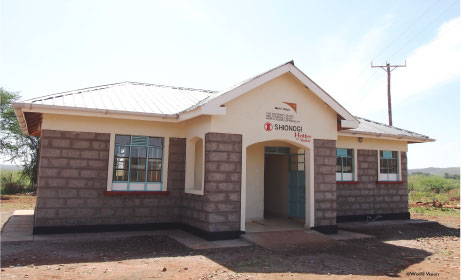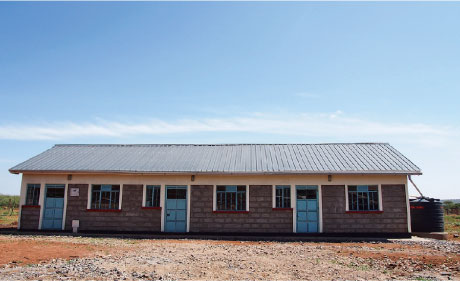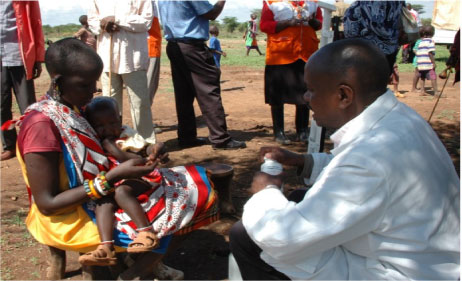 Better quality of healthcare services
Provide education and trainings to community health workers on nutrition, water treatment, health and hygiene issues in the community. To ensure sustainability, the project train village and health facility committees on management of health services and support income generating activities.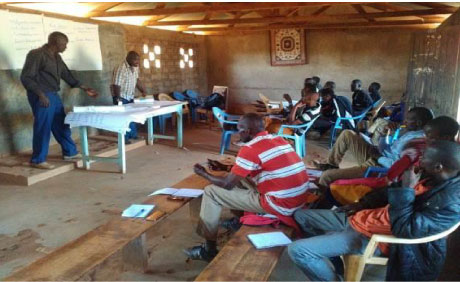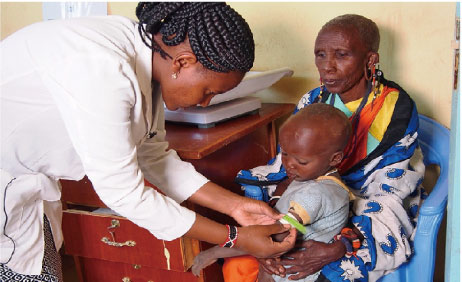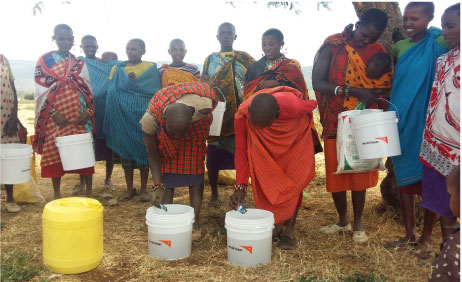 Education to local community
Advocacy activities and education to the community about the importance of healthcare services and deliveries in hospitals by healthcare professionals. Mother to Mother support group was established to enhance peer education.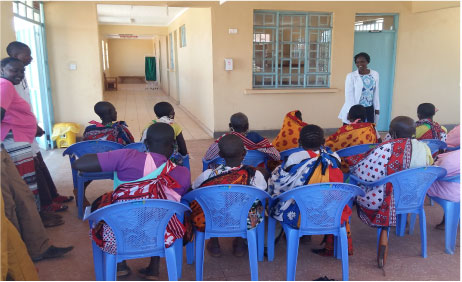 After receiving education, more people in the community became more active and involved during the engagement of the project. In addtion, more men in the community understand the importance of institutional delivery and take their wives to the health facility to be assisted by a skilled birth attendant.
Voices from the community: 
Village chief: "My wife recovers faster after giving birth in health facility compared to giving birth at home."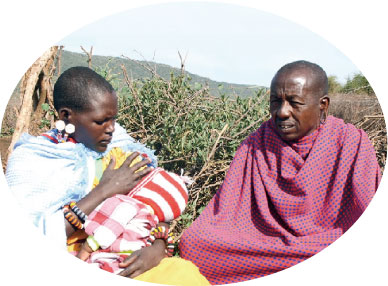 Photographs courtesy of World Vision Japan