This EHS report covers the period of the fiscal year 2018 (from April 1, 2018 through March 31, 2019) in Japan and the calendar year 2018 (from January 1 through December 31, 2018) outside Japan with regard to the results achieved. The report also covers our activities conducted immediately before or after these periods.
The report covers the EHS activities of Shionogi & Co., Ltd. and the Shionogi Group companies within Japan. Sections of the report that concern a different set of organizations are clearly indicated as such in each instance. There has been no change in the composition of the Shionogi Group companies since the previous year. With regard to the Nanjing Plant of C&O Pharmaceutical Technology (Holdings) Limited, a non-Japanese Shionogi Group company and manufacturing base, the relevant data are disclosed separately from those of the Shionogi Group under "Site Data."
Company
Operating sites
Shionogi & Co., Ltd.
Head Office
Settsu Plant[*2]
Tokyo Branch Office (Tokyo)
Kanegasaki Plant (Iwate Prefecture)[*2]
Human Health Care Division
(including its sales offices across Japan)

Shionogi Pharmaceutical Research Center (SPRC)
Kuise Site (Hyogo Prefecture)
Aburahi Facilities (Shiga Prefecture)
Group Companies
Shionogi Pharma Chemicals Co., Ltd. (Tokushima Prefecture)[*2]
Shionogi Analysis Center Co., Ltd.[*1][*2]
Saishin Igaku Co., Ltd.
Shionogi Techno Advance Research Co., Ltd.[*1]
Shionogi Administration Service Co., Ltd.
Shionogi Business Partner Co., Ltd.
Shionogi Marketing Solutions Co., Ltd.[*1]
Shionogi Career Development Center Co., Ltd.[*1]
Shionogi Digital Science Co., Ltd.
Shionogi Pharmacovigilance Center Co., Ltd.[*1]
Aburahi AgroResearch Co., Ltd.[*1] (Shiga Prefecture)
Shionogi Smile Heart Co., Ltd.[*1]
C&O Pharmaceutical Technology (Holdings) Limited (Nanjing Plant, China)
※1

Located on the premises of Shionogi & Co., Ltd.; those with no indication of location are all situated in Osaka Prefecture.

※2

Commenced operation as Shionogi Pharma Co., Ltd., a wholly-owned subsidiary of Shionogi & Co., Ltd. in charge of manufacturing and related functions of the Shionogi Group, on April 1, 2019; Shionogi Pharma Chemicals Co., Ltd. and Shionogi Analysis Center Co., Ltd. were absorbed by and merged into Shionogi Pharma Co., Ltd.
Numerical data and graphs
The numerical data provided in the report are obtained by rounding off digits smaller than the units indicated. Accordingly, the actual sums of the individual figures in the graphs and charts do not necessarily correspond to the total figures in the same graphs and charts. The CO2 equivalent conversion of energy source is based on the numerical measures established in-house, except in the table on page 54, in which the coefficients indicated are used. The productivity figures are based on consolidated sales.
The Environmental Reporting Guidelines of the Ministry of the Environment of Japan (edition 2018) are used as a reference.
A copy of this EHS Report is made available on Shionogi's official website in order to publish detailed information. Excerpts from the same report are included in the Company's Integrated Report. To ensure the reliability and transparency of our publicly disclosed information and receive advice and feedback for future improvement, the EHS Report was subject to a third-party assessment by experts of the Institute for Environmental Management Accounting (IEMA).
The EHS Report was also subject to third-party assurance by KPMG AZSA Sustainability Co., Ltd. in accordance with the standards of ISAE 3000 "Assurance Engagements Other Than Audits or Reviews of Historical Financial Information" and ISAE 3410 "Assurance Engagements on Greenhouse Gas Statements."
※

ISAE: International Standard on Assurance Engagements
The "J-SUS" symbol shown on the right certifies that this report has been assured by an assurance organization recognized by the Japanese Association of Assurance Organizations for Sustainability Information (J-SUS).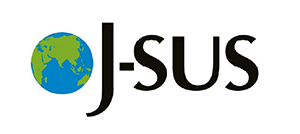 Trends of major performance assessment indicators

In line with the vision of a drug-discovery-based pharmaceutical company growing hand in hand with society stated in Shionogi's Medium-Term Business Plan "SGS2020," we are determined to vigorously pursue activities to find solutions to society's problems so that we may remain a company that is needed and cherished by our stakeholders in many areas including EHS for many years to come.
To be able to continue to provide all stakeholders with benefits deriving from Shionogi's corporate value and social value, we uphold the vision of contributing to the realization of a sustainable society. Accordingly, we have established an ESG Action Plan to further promote our ESG activities.