1.WHO WE ARE AND PURPOSE OF THIS PRIVACY POLICY
We are Shionogi B.V. ("Shionogi", "we", "our", "us") – the European Headquarters of Shionogi & Co., Ltd., which is a global research-driven pharmaceutical company headquartered in Osaka, Japan. We are dedicated to developing medicines that address unmet needs in the core areas of pain, infectious diseases, metabolic disorders, oncology and women's health.
Your trust is important to us and we are committed to protecting your personal data. This Privacy Policy explains how and why Shionogi collects, uses and protects your personal data. It also explains the privacy rights and choices that are available to you with respect to your personal data. You can click through to the specific areas below to help you understand: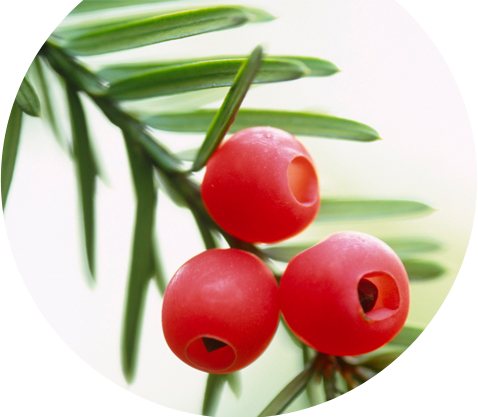 1

WHO WE ARE AND PURPOSE OF THIS PRIVACY POLICY

2

DATA WE MAY COLLECT ABOUT YOU

3

HOW WE COLLECT YOUR PERSONAL DATA

4

HOW WE USE YOUR PERSONAL DATA

5

TO WHOM AND WHEN MAY WE SHARE YOUR PERSONAL DATA

6

INTERNATIONAL TRANSFERS OF YOUR PERSONAL DATA

7

HOW WE KEEP YOUR PERSONAL DATA SECURE

8

HOW LONG DO WE RETAIN YOUR PERSONAL DATA

9

EXERCISING YOUR LEGAL RIGHTS

10

COOKIES AND OTHER TECHNOLOGIES

11

CONTROLLING THE PROCESSING OF YOUR PERSONAL DATA

12

UPDATES TO THIS PRIVACY POLICY & INFORMING US OF CHANGES TO YOUR PERSONAL DATA

13

COMPLAINTS AND HOW TO CONTACT US
This Privacy Policy applies to all Shionogi's data processing activities conducted in respect of the individuals we deal with in the course of our business activities. Additional privacy notices and/or consent forms will, if necessary, be communicated to you relating to specific situations where Shionogi may process your personal data.
For some categories of individuals, additional specific privacy practices apply. If any of the following categories of individual applies to you, please click the relevant link below to see the specific privacy details:
Healthcare professionals ("HCPs") and other relevant decision makers  – click here
Individuals involved in adverse event reports, product quality complaints and medical information enquiries - click here
Principal Investigator and study personnel conducting Shionogi sponsored clinical trial - click here
Employees, workers, contractors and job applicants - click here
Additional privacy notices and/or consent forms will, if necessary, be communicated to you relating to specific situations where Shionogi may process your personal data.
Shionogi is only responsible for the privacy practices of the websites that we own and operate. This Website may include links to third party websites for your convenience. If you choose to access such third party websites, we recommend you check their privacy policies so that you understand their privacy practices.
Full name and contact details of the data controller:
Our name: Shionogi B.V.
Registered office: Kingsfordweg 151, 1043GR, Amsterdam, Netherlands
Data Protection Lead: dataprotectionlead@shionogi.eu
If you have any concerns or questions about our use of your personal data, or would like to exercise any of your privacy rights or choices, please contact us as set out in the "How to contact us" section below.
2. DATA WE MAY COLLECT ABOUT YOU
Shionogi collects personal data about the following types of individuals: healthcare professionals ("HCPs"); patients and their family and carers; users of our products and services (including individuals who interact with us via our websites and mobile applications); clinical trial participants and investigators; representatives of our third party suppliers, business partners; representatives of the scientific community; researchers; regulatory government contacts; employees, workers, contractors, job applicants, secondees and volunteers.
The type of personal data Shionogi collects depends on the nature of our relationship with you, how we interact with you, and the requirements of applicable laws. It may include:
Identity and contact data: including your full name, gender, username, personal, business and emergency contact data (i.e. address, phone numbers and email address), passport details.
Professional data: workplaces and address, positions held, part-time/full-time, experience, medical speciality, training and professional qualifications, spoken languages, participation in programmes and scientific activities, publications, awards, affiliations with universities, associations and boards.
Interaction Data: details of our meetings/calls (e.g. topics discussed, your questions about our business, products and services and your feedback); your participation in our programmes, activities, industry events, trade shows, clinical trials; your responses to our surveys/forms that you choose to complete; details of contracts you've executed with us; whether you wish to be contacted with marketing communications or for market research purposes, and your communication preferences.
Payment and financial data: details of transfers of value that Shionogi makes to HCPs and HCOs; payment and tax-related information.
Health and Medical Data: details about health conditions, diagnoses and treatments; details of medications taken (including dosage, timings, frequency); family medical history; genetic information; religious status (if applicable) - which you give us when you get in touch for any reason or which we collect in connection with our relationship with you.
Technical data: information from your use of our digital platforms, including details about the devices used (e.g. your IP address, type of browser and operating system, mobile network data, time zones); access times; pages and content viewed (including the page you visited before our website); URLs clicked on; search terms used; whether you've opened our emails or accepted webinar invites.
3.HOW WE COLLECT YOUR PERSONAL DATA
Shionogi collects personal data about you when you interact with us directly. For example, when you register and contact us to give feedback, make enquiries or request information (by phone, face to face, or via our websites or our other digital platforms); engage with our representatives; choose to complete our forms or surveys; participate in our programs, activities, industry events or trade shows; or send us your curriculum vitae as part of our job application and recruitment process.
We also collect professional information from external sources – some publicly available, and some provided or managed by third parties on our behalf (e.g. professional databases of HCPs such those managed by IQVIA or Veeva, publication databases, websites, social media and other digital platforms, journals and national registries). If you are a HCP, your patients may also tell us that you are their healthcare provider.
In addition, we collect certain information about the use of our websites and other digital platforms by automated means, such as cookies and other similar technologies. For further details, please see our Cookie Policy and review the "Cookies and other technologies" section below.
We may combine information that we have about you from various sources.
4.HOW WE USE YOUR PERSONAL DATA
Shionogi uses your personal information in accordance with data protection legislation, this Privacy Policy and primarily for the following purposes:
Managing our relationship with you and conducting our business operations. For example:
notifying you of our press releases and upcoming programs, activities, industry events, educational events, webcast events, trade shows, seminars, speaking engagements, clinical trials and other research and studies, grants and scholarships.
communicating information about our business, products and services that is tailored to suit what we think you will find interesting and relevant (profiling). You can choose what information you receive and how you receive it.
responding to your questions and feedback about our business, products, digital platforms (in particular this website) and communication strategies (for example by generating analytics about how visitors interact with this website) and to assess the success of our marketing and advertising campaigns.
contacting you for participating in surveys and market research (with your consent where legally required).
communicating product safety information to you and responding to safety and product quality concerns (including product recalls).
contacting you in connection with your involvement in conducting a clinical trial we are sponsoring.
contacting you as part of our recruitment activities.
Complying with applicable laws, regulations, industry codes and guidance. Including responding to adverse events, product safety concerns and product quality complaints, medical information enquiries; reporting transfers of value in accordance with the ABPI Code or EFPIA Codes (as applicable); investigating illegal activity or misconduct, breaches of our company policies or terms and conditions governing the use of our products, services and/or digital platforms; enforcing our other legal rights or in connection with litigation.
Complying with requests from regulators, data protection supervisory bodies, government investigations, courts and law enforcement authorities.
We may aggregate and/or de-identify any data we collect such that the information no longer identifies you as a specific individual. We may process such information for our own legitimate business purposes, without restriction (including for analysing engagement trends and other statistical analysis and business planning).
 On what legal basis do we process your personal data?
Our legal basis for processing your personal data for the purposes described above will depend on the personal data concerned and the specific context in which we collect it.
In some cases, we may seek your consent to collect and process your personal data for certain purposes. If we process your personal data on the basis of your consent, you can withdraw your consent at any time by contacting us as set out in the "How to contact us" section below.
Contract administration. Processing is necessary to perform our obligations under a contract with you.
Legal obligations. Processing is necessary to comply with our legal and regulatory obligations.
Processing is necessary for the purposes of preventative medicine or the management of heath care systems and services.
Processing is necessary for reasons of public interest in the area of public health (including ensuring high standards of quality and safety of health care and of medicinal products or medical devices).
Processing is necessary to protect the vital interests of an individual.
Legitimate Interests. Processing is necessary for our legitimate interests, where these do not prejudice or harm your rights and freedoms. For example:
to obtain information that may help us evaluate the benefit/risk assessment of products, and to develop, administer and support our products and services so patients benefit from receiving the right medicine based on the well-informed opinions of HCPs and scientific experts.
to develop transparent relationships with HCPs so their experience of our products and services is more personalised, effective and efficient.
to obtain information to help operate, evaluate and improve Shionogi's business and promote our innovations in the research and development of pharmaceutical products.
to benefit from services offered by third parties.
to facilitate and manage clinical trials, studies and patient engagement programmes.
to support our recruitment activities.
to sell or reorganise any part of our business.
to prevent fraud and illegal activity, misuse of our products or services, and the security of our IT systems and network.
5. TO WHOM AND WHEN MAY WE SHARE YOUR PERSONAL DATA
We may share your personal data with the following categories of recipients for the purposes set out in this Privacy Policy or as notified to you when we collect your personal data:
our Shionogi group companies. Details are available here.
our third party service providers. Examples include: providers of product quality services, pharmacovigilance service providers; product recall service providers; providers of patient support programmes; call centres; market research programme providers; technology suppliers; data storage and analytics suppliers; where appropriate to organisations such as IQVIA or Veeva who maintain databases of HCPs; event planning and travel organisations; payment providers; shipping and fulfilment providers; auditors; lawyers and insurers.
third parties (including other Shionogi group companies) in connection the sale, transfer or reorganisation of our business or assets (or any similar business changes).
worldwide regulatory bodies, the Prescription Medicines Code of Practice Authority, data protection supervisory authorities, law enforcement bodies, government authorities, courts, tribunals, arbitrators or other judicial committees.
any other person with your consent.
6.INTERNATIONAL TRANSFERS OF YOUR PERSONAL DATA
From time to time, Shionogi may transfer your personal data to our Shionogi group companies or to our third party service providers in accordance with applicable data protection laws and for the purposes described in this Privacy Policy or as notified to you when we collect your personal data.  Some of these entities and their databases may be based outside the EEA or UK in countries that do not offer an equivalent level of protection for personal data as the laws of your home country.
Specifically, we may transfer personal data from the EEA or UK to:
countries that the European Commission have deemed to adequately safeguard personal data by issuing an adequacy decision; or
third countries where the European Commission has not issued an adequacy decision where: (a) the recipient has entered into the EU standard data protection contractual clauses; (b) the recipient is certified under the EU-US Privacy Shield; (c) the recipient has regulator approved Binding Corporate Rules; (d) you have given your consent to the transfer; or (e) as otherwise permitted by EU law. A copy of these safeguards is available on request from our Data Protection Lead (dataprotectionlead@shionogi.eu).
7.HOW WE KEEP YOUR PERSONAL DATA SECURE
Shionogi maintains safeguards to protect your personal data from accidental, unlawful or unauthorised access, loss, alternation, disclosure or use. We limit access to your personal data on a need-to-know basis and take measures such as data encryption and pseudonymisation wherever possible. However, we cannot guarantee that the measures we maintain will ensure the security of your personal data. We have put in place procedures to deal with any suspected personal data breach and will notify you and any applicable regulator of a breach where we are legally required to do so.
8. HOW LONG DO WE RETAIN YOUR PERSONAL DATA
Shionogi has a records retention policy that specifies how long we will keep your personal data. In general, we will only retain your personal data for as long as reasonably necessary to fulfil the purposes we collected it for, including for the purposes of satisfying any legal, regulatory, tax, accounting or reporting requirements. We may retain your personal data for a longer period in the event of a complaint or if we reasonably believe there is a prospect of litigation in respect of our relationship with you. 
In determining the appropriate personal data retention periods, we consider the amount, nature and sensitivity of the personal data; the potential risk of harm from unauthorised use or disclosure of your personal data; the purposes for which we process your personal data and whether we can fulfil those purposes through other means; and applicable legal, regulatory, tax, accounting or other requirements.
9. EXERCISING YOUR LEGAL RIGHTS
Under certain circumstances, you have the following rights under data protection laws in relation to your personal data:
to request to have access to your personal data, known as a "subject access request". This enables you to receive a copy of the personal data Shionogi holds about you and to check we are lawfully processing it.
to request the correction of your personal data. This enables any incomplete or inaccurate data we hold about you to be corrected, though we may need to verify the accuracy of the new data you provide to us.
to request erasure of your personal data. You have the right to ask us to delete your personal data where there is no good reason for us continuing to process it, or where you have successfully exercised your right to object to processing (see below), where we may have processed your personal data unlawfully or where we are required to erase your personal data to comply with local law. Note that we may not always be able to comply with your request of erasure for specific legal reasons which will be notified to you, if applicable, at the time of your request. If you are a healthcare professional, to prevent your data from being entered into our systems again after your request for erasure, in your interests and for us to comply with the GDPR, we may keep your name and email address with a flag "Do not contact anymore" in our systems.
to object to the processing of your personal data where Shionogi is relying on a legitimate interest (or those of a third party) and you feel that our processing of your personal data impacts on your fundamental rights and freedoms. You also have the right to object where we are processing your personal data for direct marketing purposes. In some cases, we may demonstrate that we have compelling legitimate grounds to process your information which override your rights and freedoms.
to restrict the processing of your personal data where: you want us to establish its accuracy; our use of your data is unlawful but you do not want us to erase it; you need us to hold your data even if we no longer require it as you need it to establish, exercise or defend legal claims; and/or you have objected to our use of your data but we need to verify whether we have overriding legitimate grounds to use it.
to request the transfer of your personal data to a third party in a structured, commonly used and machine-readable format. Note that this right only applies to automated information.
to withdraw your consent to the processing of your personal data in circumstances where Shionogi is relying on consent to process your personal data. However, this will not affect the lawfulness of any processing carried out before your consent was withdrawn. If you withdraw your consent we may not be able to provide certain products or services to you and we will advise you if this is the case at the time you withdraw your consent.
to make a complaint at any time about our processing of your personal data. We would appreciate the opportunity to resolve your concerns in the first instance. You can also make a complaint to the Information Commissioner's Office at ico.org.uk.
You can exercise these rights by contacting us as set out in the "How to contact us" section below and we will respond in accordance with applicable data protection laws. We may need to request specific information from you to help us confirm your identity and to discuss your request as there may be circumstances where we are legally entitled to continue processing your personal data or refuse your request.
Note that you are able to set some controls on how Shionogi processes your personal data without having to exercise any of the rights described in this Privacy Policy. Please see the "Controlling the processing of your personal data" section below.
10. COOKIES AND OTHER TECHNOLOGIES
We may use cookies and other technologies (such as device identifiers) to automatically collect certain information to help us understand how our digital platforms are being used; to improve user experience; and to measure the effectiveness of our advertisements and services. We generally do not treat information collected by cookies and other technologies as personal data, unless we are required to do so under local law.
When you visit third party websites or mobile services, you may be provided with advertisements for Shionogi´s products and services based on your online user behaviours. Shionogi's advertising network partners may also use cookies on Shionogi´s websites and on other third-party websites to collect information about your online activities in order to provide you with online advertisements that are based on your interests. This is known as online behavioural advertising.
For more information about how and why we use cookies, please see our Cookie Policy . To learn how to prevent information being collected automatically, including how to opt out of online behavioural advertising, please see the "Controlling the processing of your personal data" section below.
11. CONTROLLING THE PROCESSING OF YOUR PERSONAL DATA
You are able to set certain controls on how we process your personal data without having to exercise any of the rights described in this Privacy Policy.
Manage your account settings
If you do not wish to receive marketing emails from us, you can opt-out by clicking on the "unsubscribe" link at the bottom of our email or by telling one of our sales representatives.  Where you have registered for an account with Shionogi, you can manage your email preferences via your account settings.
Manage your cookie and other preferences
A number of web browsers allow you to manage your preferences. You can refuse cookies, delete certain cookies and you may be able to manage other tracking technologies in a similar way. If you do choose to refuse or delete cookies, please note that not all elements of the Shionogi digital platforms may function as intended and this may have an impact on your experience.
Opt Out of Online Behavioural Advertising
When a Shionogi online behavioural advertisement is delivered to you, you will see an "Ad Choices" icon or link.  Clicking on the icon or link will take you through to a website where you can manage or opt out of your browsing history data being used to deliver online behavioural advertising. On an iOS mobile device, you may have a "Limit Ad Tracking" setting and on an Android device, you may have a "Opt out of Interest-Based Ads" setting - these allow you to limit the use of information about your use of apps for purposes of serving ads targeted to your interests.
Opting out of interest-based advertising does not mean you will no longer see advertising online. It does mean that you will no longer be shown ads that have been tailored to your interests. You may still see advertisements from Shionogi that are based on other information (e.g based on the content of the page being viewed rather than your prior web-browsing activity). In some cases, data may still be collected about your browsing activity by these third-party advertisers, but they will not use this data to deliver advertisements that are based on your past online browsing behaviour.
To learn more about the choices that advertisers provide generally for individuals to influence how information about their online activities is collected and used, visit the Network Advertising Initiative at http://optout.networkadvertising.org/?c=1, the Digital Advertising Alliance at http://www.aboutads.info/,
or the European Digital Advertising Alliance at http://youronlinechoices.eu/.
12. UPDATES TO THIS PRIVACY POLICY & INFORMING US OF CHANGES TO YOUR PERSONAL DATA
We may update this Privacy Policy from time to time in response to changing legal, technical or business developments, or in order to reflect, for example, changes to our practices or for other operational reasons. When we update our Privacy Policy, we will take appropriate measures to inform you, consistent with the significance of the changes we make.
It is important that the personal data we hold about you is accurate and current. Please keep us informed if your personal data changes during your relationship with us.
13. COMPLAINTS AND HOW TO CONTACT US
If you have concerns about how Shionogi is handling your personal data, please email our Data Protection Lead at dataprotectionlead@shionogi.eu. We would appreciate the opportunity to resolve your concerns in the first instance.  You can also make a complaint to the Information Commissioner's Office at http://www.ico.org.uk.
If you have any questions regarding this Privacy Policy, or would like to exercise any of your data protection rights, please contact our Data Protection Lead at dataprotectionlead@shionogi.eu.
If you would prefer to contact us by mail, please use the following address: 33 Kingsway, London, WC2B 6UF, United Kingdom and mark the correspondence for the attention of the Data Protection Lead.
NP-EU-NP-0118  dop May 2020