Shionogi Group Risk Management Policy
The Shionogi Group has established this policy to carry out risk communication among the members of the group and to build, improve and advance a comprehensive crisis management system—including establishing a business continuity plan—in preparation for natural disasters, fire, explosion and other accidents, outbreaks of infectious disease, acts of terrorism, and other risks.
The Shionogi Group responds to crisis events according to the following basic principle to achieve its company policy.
Place the highest priority on the life and safety of employees of the Shionogi Group and other concerned parties when responding to risk.
Prevent and contain damage to corporate assets or the corporate value.
Ensure the trust of society and stakeholders as a company and fulfill social responsibility by continuing to research, produce, and promote products and services.
II. Principles of Conduct
The Shionogi Group responds to crisis events in cooperation with each company of the Shionogi Group and according to the following principles of conduct.
Assess risk by taking into account the likelihood and impact of crisis events occurring. Continue to prevent crisis events and formulate business continuity plans by developing and implementing plans for controlling risks of each company based on assessment results and reviewing the plans.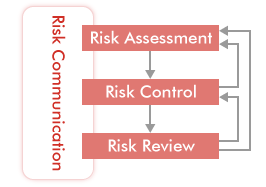 When a crisis event occurs, quickly deal with the crisis and overcome the crisis event by formulating the response policy after collecting information.
Conduct a risk review by taking into account the situation of damage and business continuity, take measures to prevent recurrence, and continue to conduct business.
Established on October 5,2015

Isao Teshirogi, Ph.D.
President and CEO
Shionogi & Co., Ltd.