Shionogi is a co-signatory of the January 2016 Davos Declaration. This document, signed by >100 companies and trade associations, called for collective action to create a sustainable and predictable market for antibiotics, vaccines, and diagnostics whilst emphasising the need for conservation of new and existing treatments. Together with 12 other leading companies, Shionogi has gone further, signing an Industry Roadmap that includes action plans for antibiotic research and science, appropriate use, access, and manufacturing and environmental actions to achieve this goal.
Successfully addressing AMR requires coordinated action by all stakeholders, including governments and international organizations, the pharmaceutical industry, and prescribers and users of antibiotic products.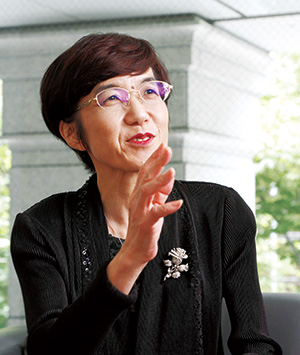 We are proud of our on-going commitment to the research and development of new antimicrobial therapies, and we are working hard to ensure that both individual patients and society as a whole will continue to benefit from effective AMR drugs.
Takuko Sawada
Director, Executive Vice President