Improving access to healthcare services in developing countries
Improved access to healthcare in Africa
Mother to Mother SHIONOGI Project
With the aim of achieving Universal Health Coverage (UHC), which has been adopted under Goal 3 of the SDGs, the Company is promoting the Mother to Mother SHIONOGI Project in Kenya. Lying to the south of the Sahara Desert, Sub-Saharan Africa is an area with extremely high mortality rates for pregnant women and children up to the age of five. In partnership with the international NGO World Vision, we are working on activities designed to protect the health of mothers and children by strengthening the community healthcare system.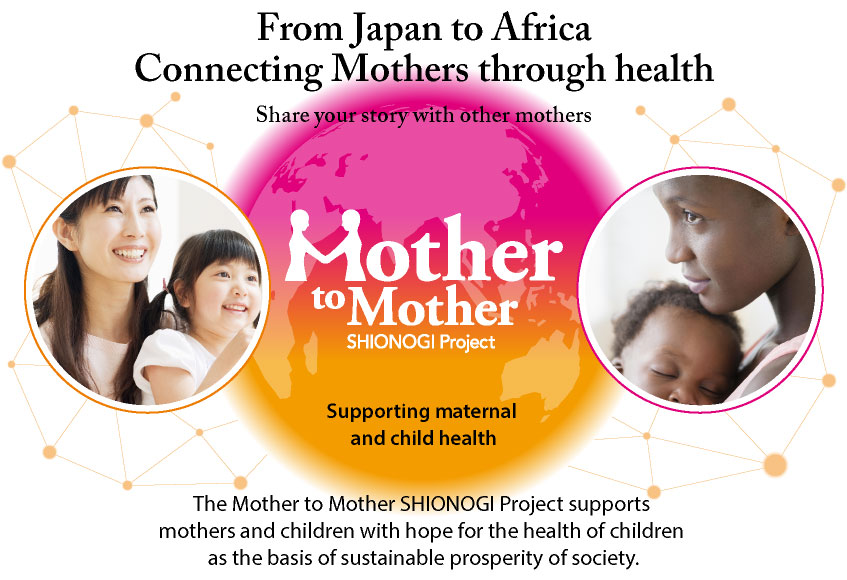 Participation in Access Accelerated
Shionogi has participated in Access Accelerated since 2017.
The Mother to Mother SHIONOGI Project is an initiative to improve access to healthcare for mothers and babies by enhancing local health services. As an Access Accelerated program, it was featured in Access Accelerated Year Four Report (external site). We will continue to promote initiatives through Access Accelerated to contribute to reaching one of the health targets of SDG 3: to reduce premature deaths from non-communicable diseases by one-third by the year 2030 through prevention and treatment and to promote mental health and well-being.
Access Accelerated: an initiative that brings together more than 20 pharmaceutical companies from Japan, the US, and Europe to work with the World Bank, the Union for International Cancer Control (UICC), governments and other bodies to improve access to non-communicable disease (NCD) prevention, treatment and care in low- and lower middle-income countries.