Improving access to healthcare in developing countries
Better heatlhcare systems are needed to improve patient health.
Improving access to healthcare in Africa: Mother to Mother SHIONOGI Project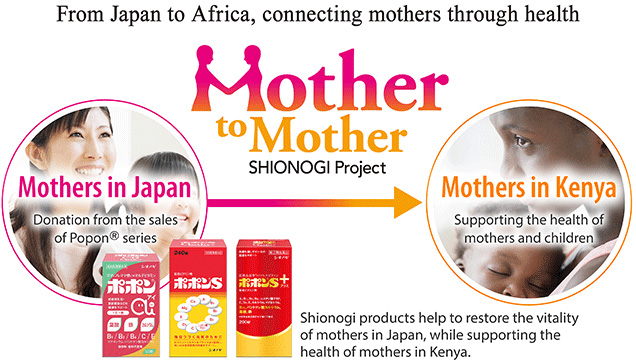 One project through which Shionogi seeks to serve the health of people worldwide is an initiative operated since 2015 in partnership with the international NGO World Vision. The aim is to reduce mortality among pregnant women and new mothers and babies in the Osupuko district of Narok County, Kenya.
Kenya has very few clinics for its large land area, which means that it is very difficult to arrange for pregnant women to receive the antenatal care that would ensure mother and child can return home in good health after the birth — a perfectly normal expectation in Japan. To tackle the high mortality rate for pregnant women and children up to 5 years of age along with other issues affecting mothers and their young children, we are engaged in building clinics and providing healthcare services to remote regions through traveling clinics and other projects. We are also working to improve access to healthcare by providing education on healthy living, nutrition, hygiene and related matters to healthcare professionals, local health workers, and community members.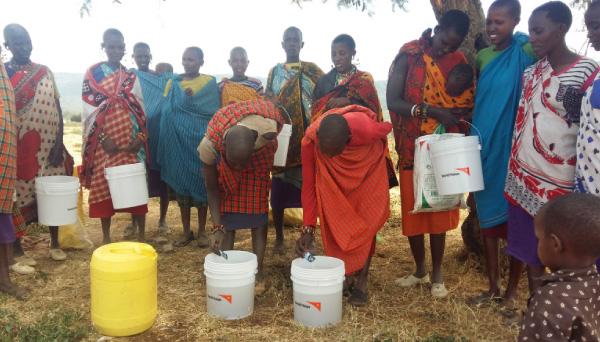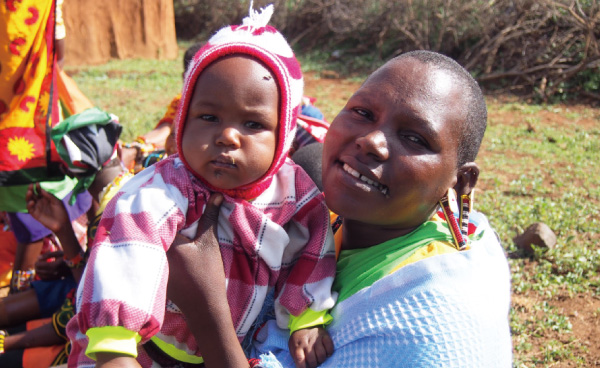 The expansion of facilities through building of clinics, obstetrics wards, and other facilities has meant that, compared to before the start of the project, the number of pregnant women receiving antenatal examinations (4 times or more) has increased by 40-fold (from 5 before the project to 198 in its third year), the number of births at related clinics by 3.5-fold (from 6 before the project to 21 in its third year), and the number of children under five years receiving preventive vaccination by 23-fold (from 13 before the project to 305 in its third year). These figures reflect a progressive improvement in local health conditions.
With the project now in its fourth year, local awareness and behavior has begun to change as people appreciate the importance of giving birth at a medical facility and of receiving healthcare services at a clinic. Toward achieving Universal Health Coverage (UHC), we will continue supporting good health practice for mothers and babies worldwide to contribute to the health of people around the world.
Participation in Access Accelerated
Shionogi has participated in Access Accelerated since 2017.
The Mother to Mother SHIONOGI Project is an initiative to improve access to healthcare for mothers and babies by enhancing local health services. As an Access Accelerated program, it was featured in the Access Accelerated Year Two Report. We will continue to promote initiatives through Access Accelerated to contribute to reaching one of the health targets of SDG 3: to reduce premature deaths from non-communicable diseases by one-third by the year 2030 through prevention and treatment and to promote mental health and well-being.
Access Accelerated: an initiative that brings together more than 20 pharmaceutical companies from Japan, the US, and Europe to work with the World Bank, the Union for International Cancer Control (UICC), governments and other bodies to improve access to non-communicable disease (NCD) prevention, treatment and care in low- and lower middle-income countries.