Mother to Mother SHIONOGI Project
Since 2015, Shionogi has worked with World Vision, an international cooperation NGO, to reduce the child and maternal mortality of Kenya, with donations from Shionogi employees as a fund source.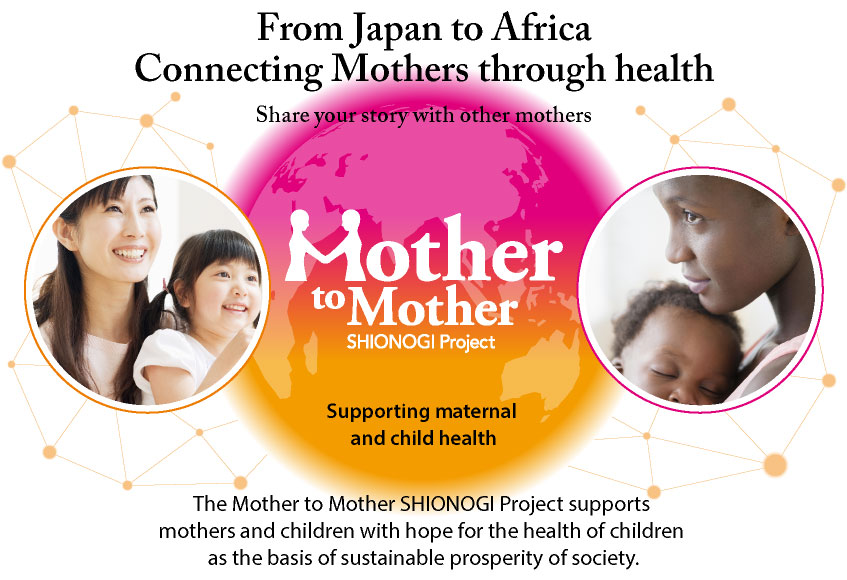 To build a sustainable society, it is necessary to create a favorable environment for the next generation of children to grow healthy.
The Mother to Mother SHIONOGI Project aims to achieve universal health coverage (UHC) by protecting mothers and children from preventable mortality and strengthening healthcare services systems.
Challenges in sub-Saharan Africa
Sub-Saharan Africa still sees 78 under-5 mortality per 1,000 live births and 533 maternal mortality per 100,000 live births, with a huge difference from the relevant targets set in the Sustainable Development Goals (SDGs) ("less than 25" and "at least as low as 70," respectively*2).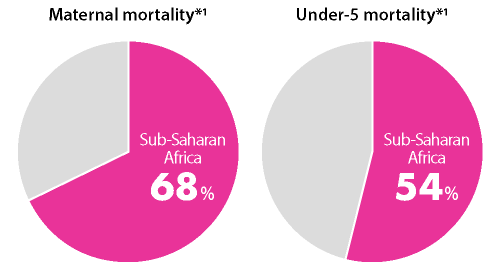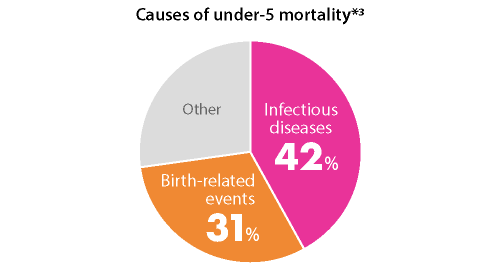 ※1

unicef THE STATE OF WORLD'S CHILDREN 2019 Children, food and nutrition

※2

Targets 3.1 and 3.2 in the SDGs

※3

Child Mortality Report 2019
It is necessary to improve the environment for pregnancy and childbirth and to tackle the problem of infectious diseases in children
In sub-Saharan Africa, 47% of under-5 mortality occur less than 28 days after birth, and more than a third of them occur on the day of birth. Most of those mortality are thought to have been preventable.
« Issues affecting maternal and child health in Kenya »
Despite its huge land area, Kenya has only a very small number of medical facilities. Many local people have only limited access to medical services due to a shortage of medical professionals, a lack of knowledge about health and nutrition, and gender inequality.
They also face limited access to safe and clean water and resulting problems, including a high prevalence of diarrhea.
To solve these issues, we have been implementing two maternal and child health support projects in Narok and Kilifi Counties in Kenya. For details, visit the web pages on the two respective projects.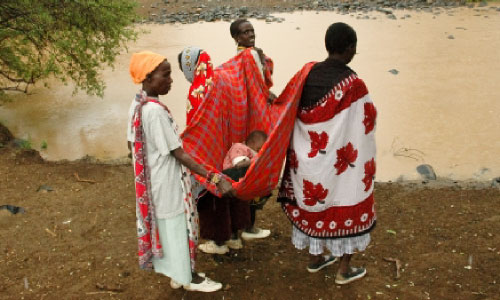 Outline of two maternal and child health support projects
First Term Project
Second Term Project
Location
Illaramatak, Narok South Sub-County, Narok County
Bamba and Jaribuni, Ganze Sub-County, Kilifi County
Term
April 2015 to September 2020 (Five years)
October 2020 to July 2021 (Extended due to COVID-19)
April 2020 to March 2023 (three years)
No. of target facilities
1
3
No. of beneficiaries
14,612 in total
77,506 in total
Direct beneficiaries: 5,947
Indirect beneficiaries: 8,665
Direct beneficiaries: 28,196
Indirect beneficiaries: 49,310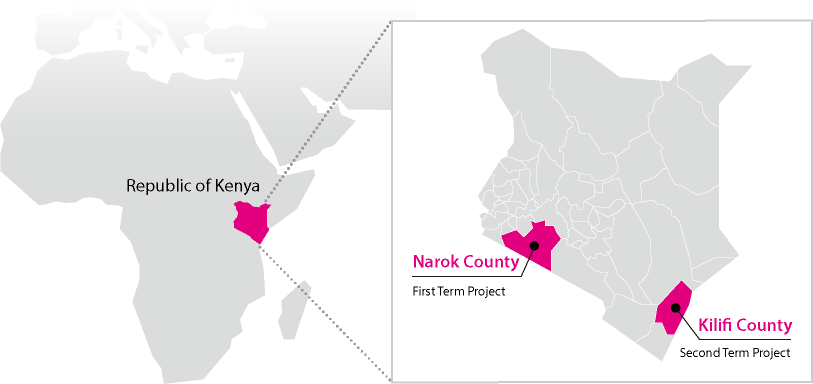 Three pillars of activities
To develop sustainable community for the well-being of mothers and children.
This project aims not only to improve the environment for pregnancy and childbirth but also to enable local people to manage their own health by educating the local communities, helping local health professionals in capacity development, improving the water hygiene environment, and conducting advocacy activities focusing on government.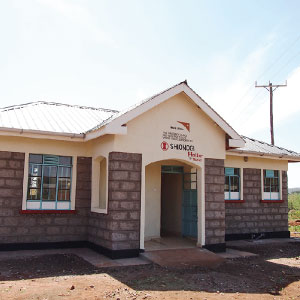 Improve access to maternal and child health services for expectant and breastfeeding mothers and children under five
Build health facilities
Help health professionals in capacity development
Provide mobile clinic services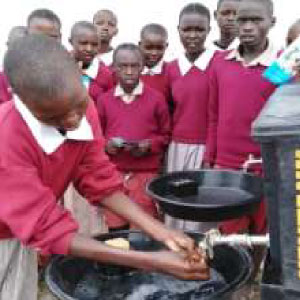 Build community-based systems for improving people's nutritional and water hygiene habits
Build water supply facilities
Provide nutrition and hygiene education
Implement nutrition programs
Help spread correct hygiene knowledge and habits across schools and the communities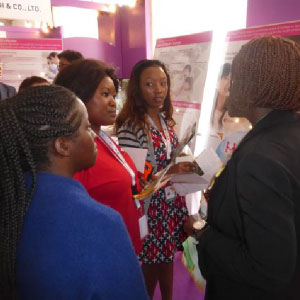 Enhance health system management
Promote advocacy group activities
Facilitate the partnership between the communities and government officials
Enhance monitoring and assessment