Mother to Mother SHIONOGI Project



Since 2015, Shionogi has worked with World Vision, an international cooperation NGO, to reduce the child and maternal mortality of Kenya.
This project is operated with donations from Shionogi and employees (Shionogi Social Contribution Support Association "Socie").
As COVID-19's far-reaching influence continues to impact the international community, access to healthcare has become increasing difficult in developing countries.
The maternal mortality rate in the Republic of Kenya is 68 times higher than in Japan,* and the mortality rate for children under five is 22 times higher than that in Japan,* an indication of the persistent and significant challenges standing in the way of achieving SDGs Target 3, requiring concrete action to achieve Universal Health Coverage (UHC).
To build a sustainable society, it is necessary to create a favorable environment for the next generation of children to grow healthy.
The Mother to Mother SHIONOGI Project aims to achieve universal health coverage (UHC) by protecting mothers and children from preventable mortality and strengthening healthcare services systems.
* The State of the World's Children 2021 On My Mind: Promoting, protecting and caring for children's mental health.(UNICEF)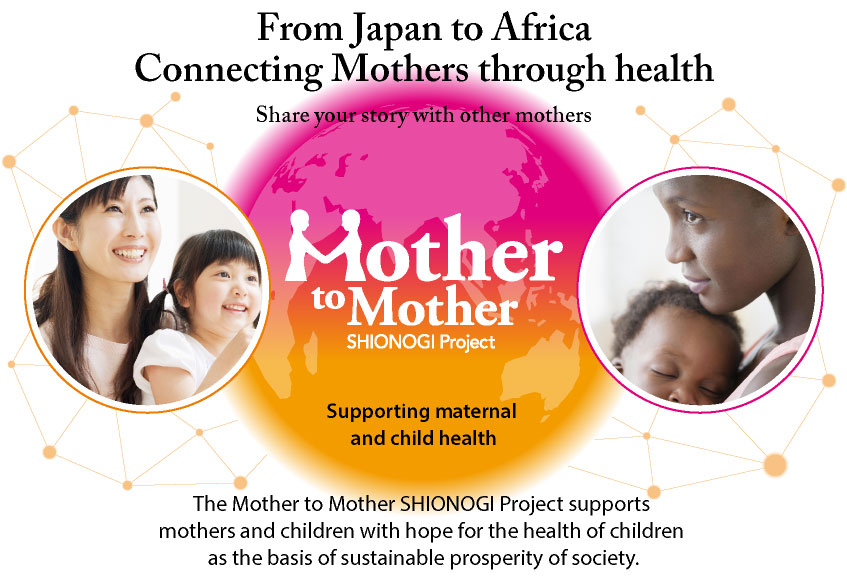 Origin of "Mother to Mother"
The Mother to Mother SHIONOGI Project began with the thought of a Shionogi employee who took a leave of absence from the company and was assigned to Kenya in 2009 as a member of the AIDS countermeasures program of the Japan International Cooperation Agency.

"I would like to help Kenyan mothers who are sincere about receiving AIDS treatment for the sake of their children."
In Kenya, there were people who went to the hospital to continue to receive proper treatment for AIDS.
Many of them were women with children.
They have to protect their children and families.
To this end, they have to deal with their own health problems.
Mothers who were sincere about receiving treatment were always in front of me.
"I found that medicine that was simply provided was not reaching the people who needed it."
When I was in Japan, I thought that if we provided medicine free of charge, it would be delivered to people who needed it and help save their lives.
However, when I actually went to Africa, I found that medicine that was simply provided was not reaching the people who needed it.
I returned to Japan feeling discouraged.
Feeling distressed that I couldn't do anything about it at the time, I kept thinking about a solution to the problem. I finally arrived at the idea that I would take advantage of the power of Shionogi, a pharmaceutical company that has been striving infectious diseases for a long time.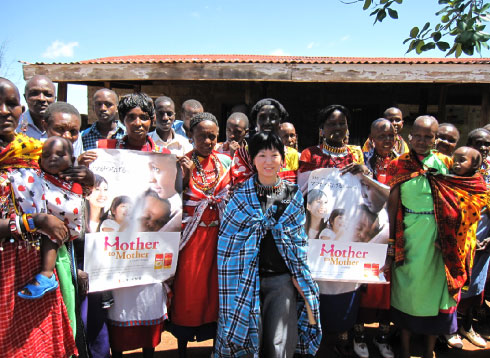 The number of people who sympathize with my idea has increased in Shionogi. Then, we launch a maternal and child health support project in partnership with the international NGO World Vision.
Challenges in sub-Saharan Africa
Sub-Saharan Africa still sees 78 under-5 mortality per 1,000 live births and 533 maternal mortality per 100,000 live births, with a huge difference from the relevant targets set in the Sustainable Development Goals (SDGs) ("less than 25" and "at least as low as 70," respectively*2).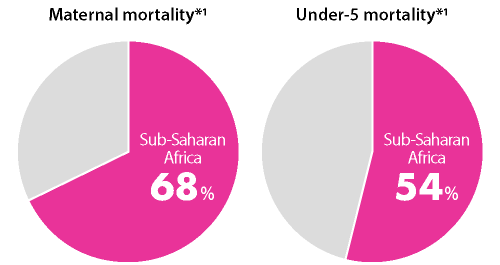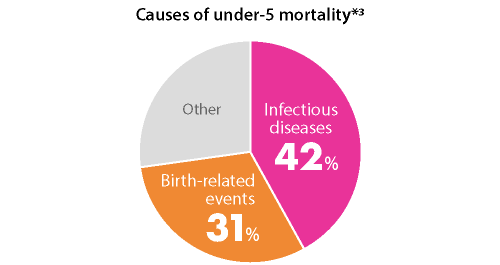 ※1

unicef THE STATE OF WORLD'S CHILDREN 2019 Children, food and nutrition

※2

Targets 3.1 and 3.2 in the SDGs

※3

Child Mortality Report 2019
It is necessary to improve the environment for pregnancy and childbirth and to tackle the problem of infectious diseases in children
In sub-Saharan Africa, 47% of under-5 mortality occur less than 28 days after birth, and more than a third of them occur on the day of birth. Most of those mortality are thought to have been preventable.
« Issues affecting maternal and child health in Kenya »
Despite its huge land area, Kenya has only a very small number of medical facilities. Many local people have only limited access to medical services due to a shortage of medical professionals, a lack of knowledge about health and nutrition, and gender inequality.
They also face limited access to safe and clean water and resulting problems, including a high prevalence of diarrhea.
To solve these issues, we have been implementing two maternal and child health support projects in Narok and Kilifi Counties in Kenya. For details, visit the web pages on the two respective projects.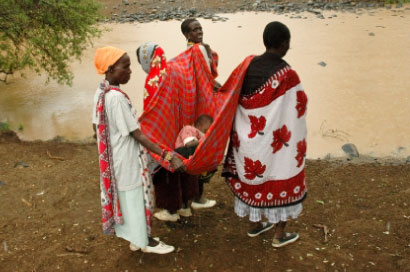 Outline of two maternal and child health support projects
This project supports the "health and nutrition" sector in areas where World Vision has been engaged in long-term local development assistance programs. 
First Term Project
Second Term Project
Location
Ilaramatak, Osupuko Division, Narok County
Bamba and Jaribuni, Ganze Sub-County, Kilifi County
Term
April 2015 to September 2020 (Five years)
October 2020 to July 2021 (Extended due to COVID-19)
April 2020 to March 2023 (three years)
In collaboration with Panasonic Holdings Corporation
No. of target facilities
1
3
No. of beneficiaries
14,612 in total
77,506 in total
Direct beneficiaries: 5,947
Indirect beneficiaries: 8,665
Direct beneficiaries: 28,196
Indirect beneficiaries: 49,310
Budget
106.15 million yen
180 million yen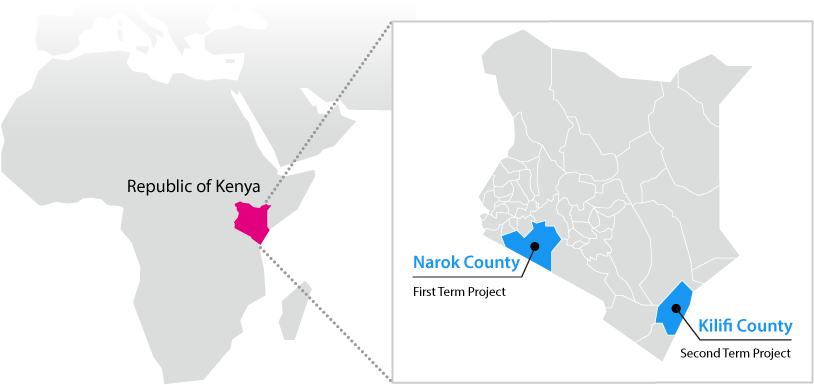 Project vision and three pillars of activities 
Vision
To develop sustainable community for the well-being of mothers and children.
Project Goal
Pregnant and lactating women and children under 5 years of age have improved maternal and child health
Three pillars of activities
This project aims not only to improve the environment for pregnancy and childbirth but also to enable local people to manage their own health by educating the local communities, helping local health professionals in capacity development, improving the water hygiene environment, and conducting advocacy activities focusing on government.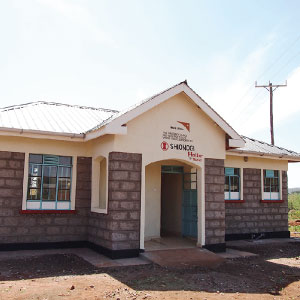 Improve access to maternal and child health services for expectant and breastfeeding mothers and children under five
Build health facilities
Strengthen the capacity of health professionals
Provide mobile clinic services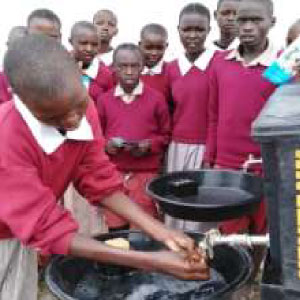 Build community-based systems for improving people's nutritional and water hygiene habits
Build water supply facilities
Provide nutrition and hygiene education
Implement nutrition programs
Teaching appropriate hygiene knowledge and practices in schools and communities.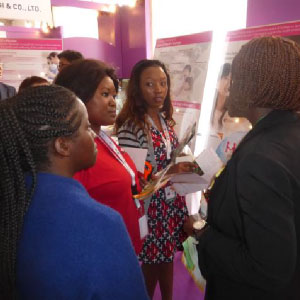 Enhance health system* management
Promote the participation of local residents in addressing health service issues
Facilitate the partnership between the communities and government officials
Enhance monitoring and assessment
Health professionals provide continuous awareness-raising education to the community
Local residents access medical services and understand the significance of health services
Good nutritional and water hygiene behaviors have become habits for local people
Local residents take the initiative in improving health services
The government and its partners collaborate to monitor the activities
Project Goal
Pregnant and lactating women and children under 5 years of age have improved maternal and child health
Project Goal
Establishment of sustainable community health systems
Project Vision
To develop sustainable community for the well-being of mothers and children
※

Sufficient and efficient health professionals; medical supplies; financial resources for health services; leadership and governance; and provision of health services and a health management information system
(WHO's Framework for Action, Geneva, 2007)