Top message
From a domestic company to a global player SHIONOGI
In this age when the true value of medicines is in question, Shionogi researches, develops and promotes medicines with the patient's perspective in mind.
Global Development Division
Senior Executive Officers Dr. Toshinobu Iwasaki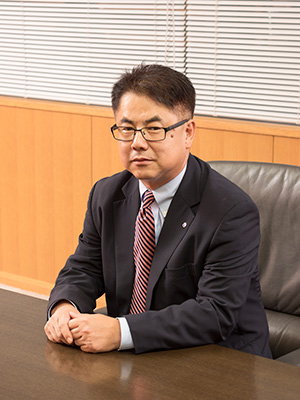 We aim to develop medical products that reflect the thoughts and wishes of patients.
In order to do this, we build up evidence piece by piece, and strictly evaluate the "value" of our medical products.
We strive to deliver new medical products developed with a patient centric focus as soon as possible to all those who need it.