AMR stands for "antimicrobial resistance," that is, resistance to antimicrobials. AMR is believed to be principally caused by inappropriate or excessive administration of antimicrobials. It is also attributed to release from manufacturing plants as another factor. Therefore, approaches from various aspects are essential for effective AMR control.
In its many years of developing, manufacturing and selling antimicrobials, Shionogi has always responsibly handled their release into the environment. As a manufacturer of antimicrobials, we believe that AMR control is a natural responsibility of company and are firmly committed to tackling this global challenge, also involving our suppliers in this endeavor.

Shionogi has been selected to be on AMR Benchmark 2021*1 in recognition of its excellent overall AMR control activities. In the manufacturing category, in particular, Shionogi obtained 93, the highest score.
In September 2016, Shionogi signed the "AMR Industry Roadmap" with 12 other leading companies and organizations at the World Economic Forum in Davos, taking the lead in fighting AMR. The signatory companies and organizations commit themselves to the strict management of antimicrobial release by themselves and throughout their supply chains, specifying their release management techniques in the form of a roadmap to be offered to all antimicrobial manufacturers so that they will also join in this worldwide effort to combat AMR. This movement has now developed into a major campaign called the "AMR Industry Alliance," involving an increasing number of companies handling antimicrobials.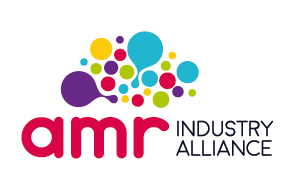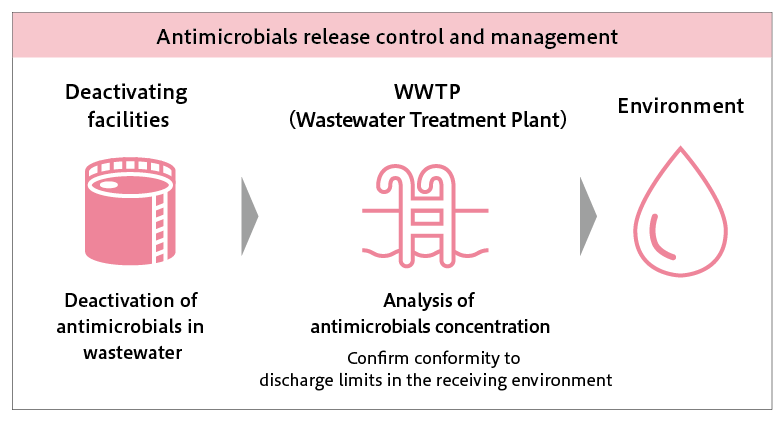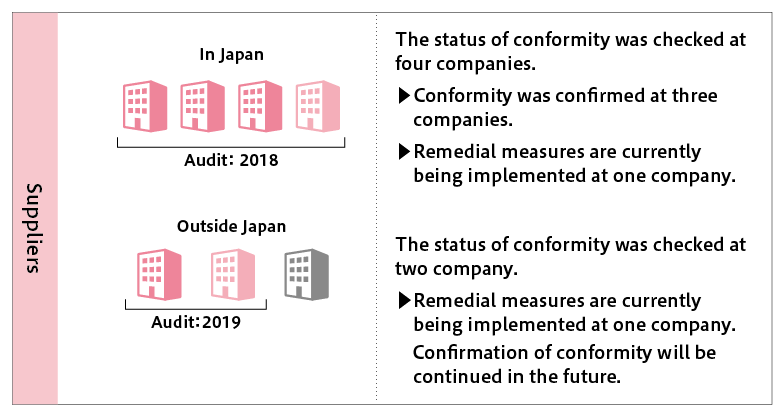 *2 The Kanegasaki Plant is the only site that manufactures antimicrobials within the Shionogi Group.
As part of AMR Industry Alliance activities, we at the Shionogi Group control and manage the release of antimicrobials in compliance with the Common Antibiotic Manufacturing Framework (hereinafter called "Guidelines")*3 and conduct audits of all of owned antimicrobial-manufacturing plants as well as all of our suppliers in Japan. Since FY2019, we have conducted audits of our suppliers outside Japan (See Tables).
As an antimicrobial release control and management initiative, at the Kanegasaki Plant, which manufactures the Shionogi Group's antimicrobials, antimicrobials contained in wastewater are deactivated in each manufacturing building before the wastewater is discharged outside via in-house treatment facilities. According to the Guidelines, we analyze the concentration of antimicrobials in actual wastewater from the plant to confirm whether the wastewater is harmless when discharged into the natural environment. 
Recently, it has been confirmed that wastewater from the manufacturing process of all five items at the Kanegasaki Plant complies with the discharge limits in the receiving environment*4. Solid waste materials, generated from antimicrobial manufacturing at the Kanegasaki Plant, are entirely entrusted to an external service provider (Eco-system Akita Co., Ltd.) for disposal by incineration, with no antimicrobial release into the environment via solid waste materials.
As for suppliers, we have confirmed that three of the four drug products, whose manufacturing is commissioned to four suppliers in Japan (one drug product per supplier), conform to the discharge limits in the receiving environment. For the remaining drug product, for which conformity has not been confirmed, we are currently taking corrective measures. We also commission the manufacturing of two types of active pharmaceutical ingradients (APIs) to three suppliers outside Japan, and we have confirmed that two of them comply with the discharge limits in the receiving environment. For the remaining supplier, for which compliance with the discharge limits in the receiving environment has not been confirmed, we continue to conduct surveillance and take necessary remedial measures. In the future, we intend to conduct audits of our suppliers outside Japan with regard to compliance with the  discharge limits in the receiving environment, choosing approximately one to two suppliers each year.
Discharge limits in the receiving environment for active pharmaceutical ingredients (APIs) of antimicrobials handled by Shionogi and audited items (Those in color have been audited by FY2020)*6

Companies F, G, and H (suppliers outside Japan): An audit is scheduled in the future for Company G, which has not yet been audited.
*6 Since the business succession of vancomycin hydrochloride was carried out in FY2020, the relevant suppliers (Companies E and I) were excluded from the audits.
Supplier auditing results (by FY2020)
| Supplier | Country of location | Management system | Wastewater management | Solid waste material management | Conformity to discharge limits |
| --- | --- | --- | --- | --- | --- |
| Company A | Japan | 〇 | 〇 | 〇 | 〇 |
| Company B | Japan | 〇 | 〇 | 〇 | 〇 |
| Company C | Japan | 〇 | 〇 | 〇 | 〇 |
| Company D | Japan | △ | 〇 | 〇 | △ |
| Company F | India | 〇 | 〇 | △ | 〇 |
| Company H | Italy | 〇 | 〇 | 〇 | 〇 |
○:Conforming to the AMR Industry Alliance guidelines criteria
△:Conforming to the AMR Industry Alliance guidelines criteria, except in a small number of aspects; remedial measures being implemented ×:Not fully conforming to the AMR Industry Alliance guidelines criteria; remedial measures being implemented