Committed to maintaining and enhancing the health, safety, and daily comfort of people around the world, the Shionogi Group aims to create a brighter future through better healthcare, always at the service of our four stakeholders: our patients, physicians and other healthcare providers, our shareholders and investors, and the general public. 
In recent years, the severity of human rights issues and demands for responses to them have increased due to the globalization of business and the expansion of supply chains. Having clarified its stance on further expanding its business globally under the New Medium-Term Business Plan—Shionogi Transformation Strategy 2030 (STS2030) —Shionogi is promoting initiatives while recognizing that it is important to respect human rights, not only as a responsibility that a company must fulfill but also when implementing management strategies.
To promote the prevention and reduction of human rights risk, we will identify global human rights issues with the cooperation of an external expert on human rights*, while advancing our efforts toward building a human rights due diligence system.
* Caux Round Table Japan (Global network of business leaders working to realize a fair, free and transparent society through sustainable and socially responsible business)
Human Rights Due Diligence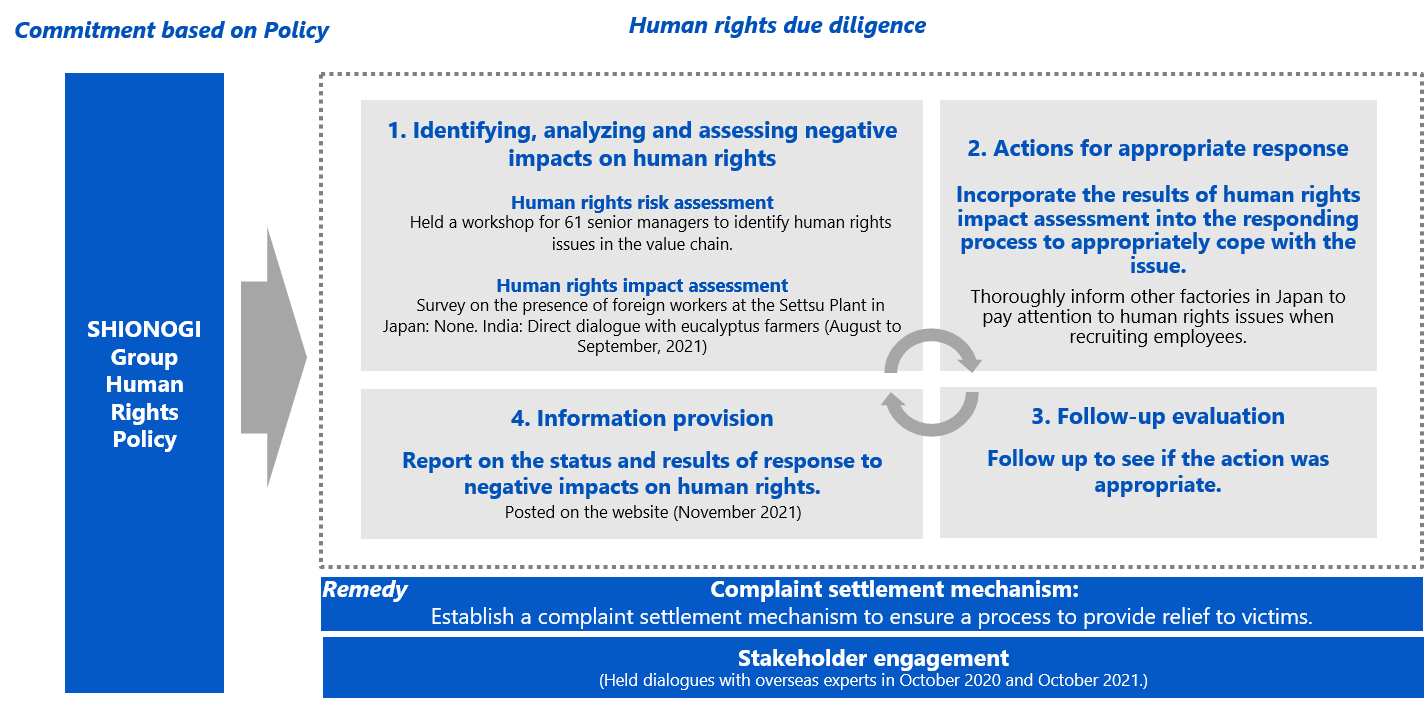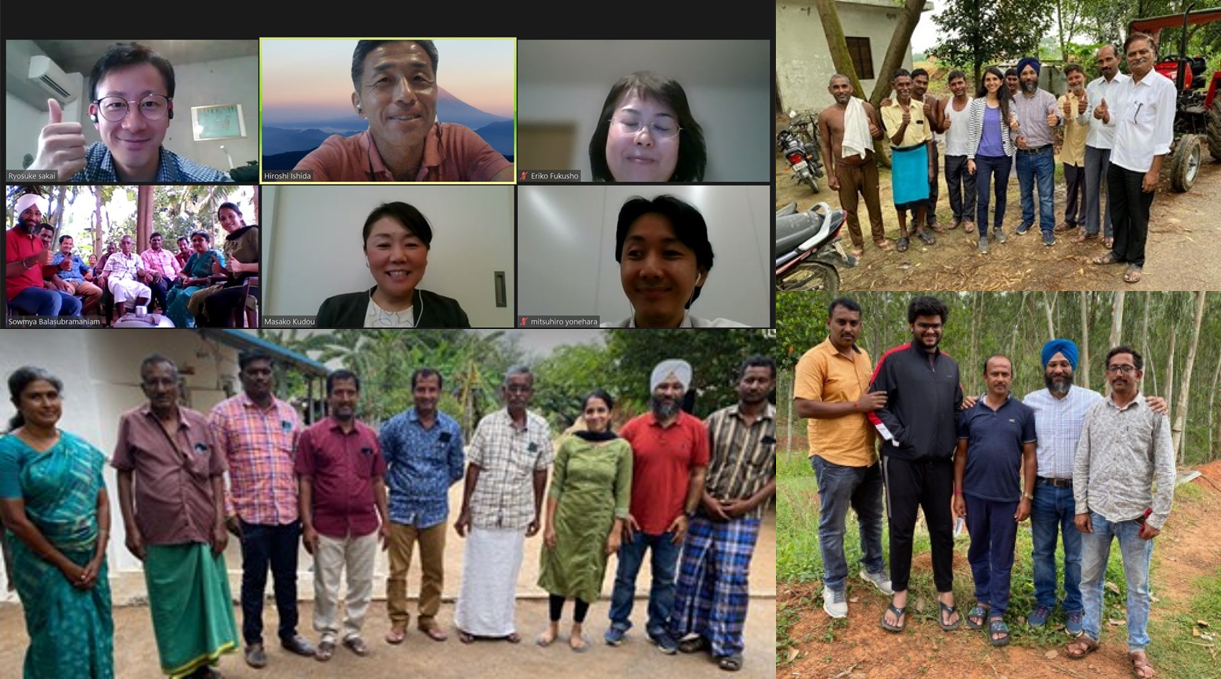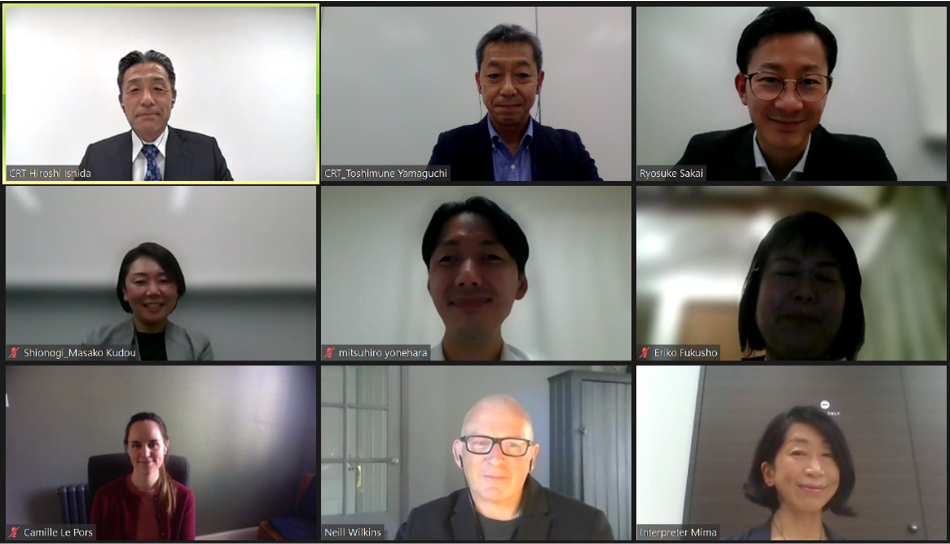 Workshop
In 2020, The Shionogi Group held workshops on Business and Human Rights for our officers and employees in cooperation with CRT Japan. They learned about "United Nations Guiding Principles on Business and Human Rights" and listed up our Human Rights issues by themselves. This risk map is used effectively for our human rights due diligence process.