Environmental Materiality
At Shionogi, we draw up a Materiality Map regarding our business activities in consideration of their relevance to our business and their importance in society. As a result, we identified "Protecting the environment" as one of Shionogi Group's material issues (Materiality).
In preparation for designing our activities for the environment, we extracted and identified issues of materiality in consideration of their impact on the sustainability of global ecosystems and on stakeholders based on the Environmental Reporting Guidelines. For the identification of materiality, we extracted and assessed issues in meetings among related divisions within the Company and through dialogues with ESG institutional investors, external experts, and other stakeholders. The Shionogi Group Companywide EHS Committee and the Corporate Executive Management Meeting deliberated on the material issues thus identified before the Board of Directors made final decisions on relevant matters.
In the EHS Management Assessment that we had the honor of receiving in 2019 from Prof. Katsuhiko Kokubu (Kobe University Graduate School of Business Administration) and Ms. Eriko Nashioka (certified public accountant/licensed tax accountant and Representative Director of Institute for Environmental Management Accounting) for Shionogi's EHS Report, the two experts advised us as follows: The objective of identifying material issues is not merely clarifying priority policies, and the identification of materiality can prove significant only when it leads to concrete action. Drawing on this feedback, we have adopted long-term targets with regard to our efforts for AMR, climate change, and the handling of plastics.
We hope to further deepen our activities by clarifying concrete steps toward handling material issues in the future and key performance indicators (KPI) to offer value to society and meet our stakeholders' expectations.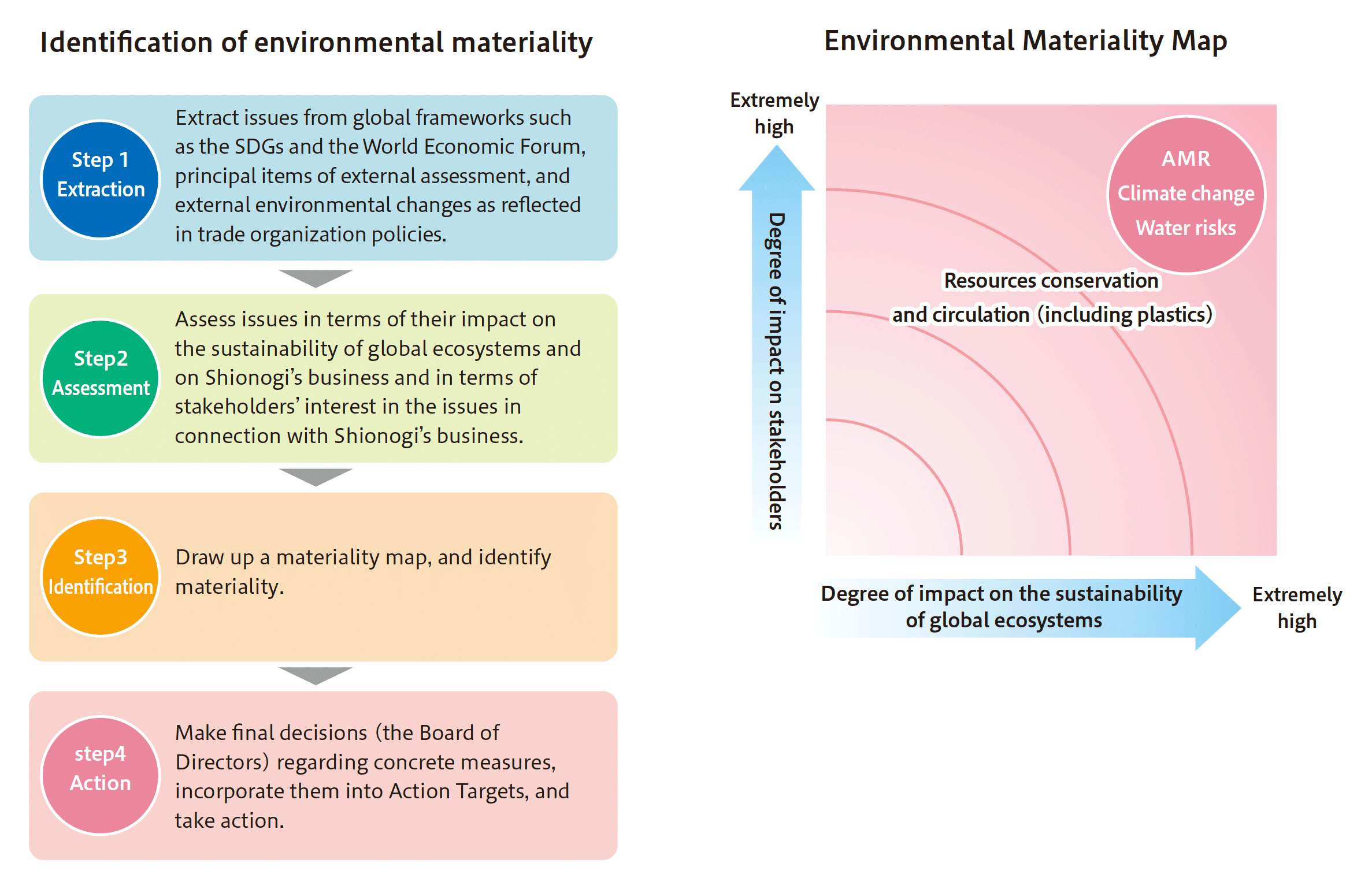 Summary of identification of environmental materiality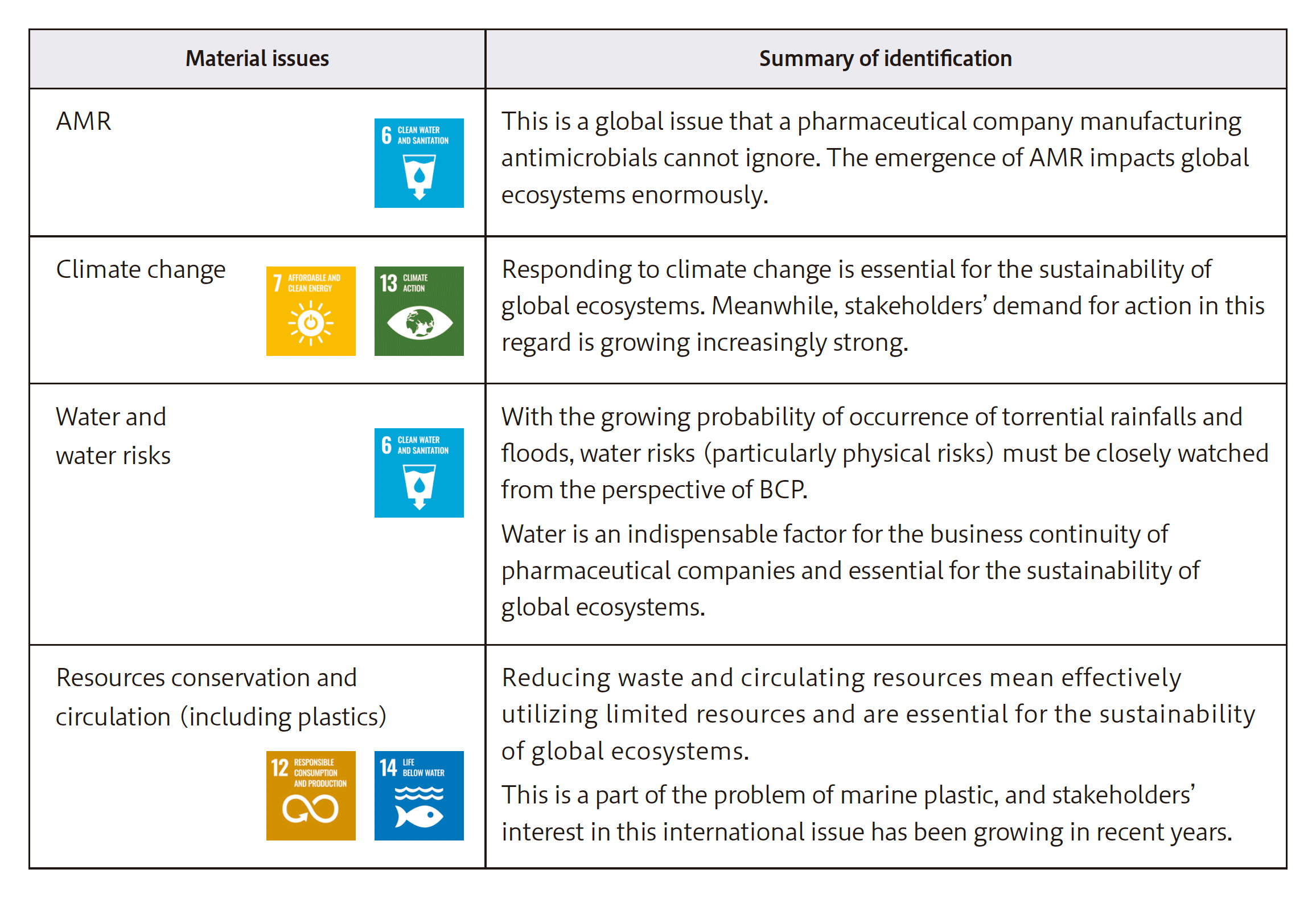 Environmental materiality and the value chain