The SHIONOGI Group has been rated by CDP as A- for "Climate Change" and "Water Security" and selected for inclusion on the "Supplier Engagement Leaderboard," the highest rating in the "Supplier Engagement Rating"
The SHIONOGI Group received an A- rating in both categories of "Climate Change" and "Water Security" from CDP,*1 an international NPO promoting environmental information disclosure. Continuing from last year, the SHIONOGI Group was highly evaluated for its efforts to address climate change and water security. In addition, The SHIONOGI Group was selected for the second consecutive year for inclusion on the "Supplier Engagement Leaderboard", which is the highest rating in the CDP's Supplier Engagement Rating (SER), in the category of "Climate Change."
Under its Company Policy and its Code of Conduct, the SHIONOGI Group has identified "Protect the environment" as one of its material issues (materiality) to be addressed and promotes environmental initiatives in all business activities. We have also established the "SHIONOGI Group Business Partner Code of Conduct" and promote activities that encourage our business partners in the supply chain to comply with it. We believe that these continuous efforts were highly evaluated, as was the case last year.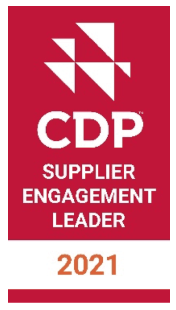 *1 CDP:
CDP is a non-profit organization whose main activities involve requesting corporations and municipalities to disclose information on their actions for climate change control, water resources protection, forest conservation, and other environmental issues, based on the request of institutional investors and major corporate clients that are particularly interested in environmental issues. Such information disclosure is expected to further prompt actions for the environment by the entities concerned. CDP is now one of the world's most useful information disclosure platforms on environmental issues. CDP is also a founding member of the We Mean Business Coalition. See this website for details. (External website)
The SHIONOGI Group expresses its support for the recommendations of the Task Force on Climate-related Financial Disclosures (TCFD) and its participation in the TCFD Consortium
In March 2022, SHIONOGI expressed its support for the recommendations of the Task Force on Climate-related Financial Disclosures ("TCFD")*1 and its participation in the TCFD Consortium.*2

Also, in June 2021, the SHIONOGI Group obtained approval from the Science Based Targets initiative (SBTi),*3 an international environmental body, for its science-based, medium- and long-term greenhouse gas (GHG) emissions reduction plans, which were formulated to contribute to global GHG emissions reduction toward net zero CO2 emissions by 2050.
Under the TCFD recommendations and framework, to minimize risks related to climate change, we will strengthen climate governance to extract risks and opportunities from climate change and understand its financial impacts, and improve and expand our disclosure.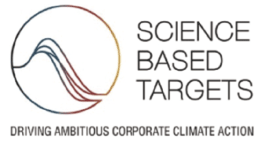 *1 Task Force on Climate-related Financial Disclosures (TCFD):
TCFD is a private task force that was established in December 2015 by the Financial Stability Board (FSB), an international body in which central banks and financial regulators of major countries participate. See this website for details. (External website)
*2 TCFD Consortium:
The TCFD Consortium is an organization established as a forum for companies and financial institutions in Japan that support the TCFD recommendations to discuss corporate disclosure of climate-related information and initiatives to use disclosed information for appropriate investment decisions. See this website for details. (External website)
*3 Science Based Targets initiative (SBTi):
Established by the CDP, which is an international NGO operating information disclosure programs related to the environmental field, the United Nations Global Compact (UNGC), the World Resources Institute (WRI), and the World Wide Fund for Nature (WWF), the SBTi encourages companies to establish science-based GHG reduction targets (SBTs). See this website for details. (External website)
The SHIONOGI Group wins a Special Award in the Environmentally Sustainable Corporations section of the Ministry of the Environment's 3rd ESG Finance Awards Japan
The ESG Finance Awards Japan was established by the Ministry of the Environment for the purpose of sharing advanced initiatives in ESG finance and environmentally / socially sustainable business, and promoting and propagating ESG finance. The Environmentally Sustainable Corporations section was established to recognize companies that incorporate important environmental opportunities and risks into their management strategies and create positive effects for the environment while increasing corporate value, and to show investors and companies specific examples of "Environmentally Sustainable Corporations."
We believe that we were awarded this Special Award in high recognition of our steady efforts in environmental management related to the following points. As a company that has identified "Protect people worldwide from the threat of infectious disease" as a material issue, the SHIONOGI Group is not only involved in drug discovery but also in managing the impact of wastewater from the antimicrobial drug manufacturing process (both its own and its suppliers'), on the natural environment. Moreover, as a pharmaceutical company, we are actively working to reduce the negative impact of public and environmental health issues, including climate change, water resource management, and waste management, and transparently disclose the relevant information in an independent report.

Shionogi Pharma has signed a joint development agreement for demonstration of horizontal recycling of label backing paper
Shionogi Pharma Co., Ltd., together with four companies, NEION Film Coatings Corporation, Toyobo Co., Ltd., Toppan Infomedia Co., Ltd., and Mitsui Bussan Chemicals Co. Ltd., has signed a joint development agreement for the purpose of conducting demonstration experiments to realize horizontal resource recycling*1 of label backing paper*2 ("Resource Recycling Project").
The amount of label backing paper used in the product labeling process has reached 116 million m2 per month*3 in the domestic manufacturing industry as a whole, and most of it is discarded or incinerated without being collected or recycled. The Resource Recycling Project is an environmentally friendly initiative aimed at eliminating the disposal of label backing paper by collecting and recycling it. Shionogi Pharma will conduct demonstration experiments with the aim of putting this project into practical use in the manufacturing process of some products by the end of FY2022, and will consider extending the project to other products.
*1 Backing paper (release paper, separator) to protect the adhesive side of the label. It is generally difficult to recycle backing paper because it is coated with a resin material to prevent it from adhering to the label glue.
*2 Horizontal resource recycling refers to a manufacturing process in which used materials are recycled into the same product.
*3 Compiled from the Label Shimbun's "Japanese Label Market 2021" (FY2019 shipment volume basis)
The SHIONOGI Group has been selected for the FY2021 Supply Chains Decarbonization Project of the Ministry of the Environment
The Fiscal Year 2021 Model Project for Supporting Achievement of the Decarbonization Targets of the Entire Supply Chain is a Ministry of the Environment (MOE) project aimed at helping companies formulate GHG emissions reduction measures for the entire supply chain so that they can achieve their GHG emissions reduction targets, including SBTs. With this project, the MOE aims to create corporate decarbonization role models in Japan and to expand this decarbonization expertise to a wide range of companies.
The SHIONOGI Group has built a system to promote supplier engagement and has implemented the supply chain engagement process*1 formulated in this project to achieve its SBTs.