SHIONOGI will rapidly provide pharmaceuticals required by our society, consider philanthropic activities as a group and contribute the health and wellbeing based on our philosophy "Shionogi strives constantly to supply the best possible medicine to protect the health and wellbeing of the patients we serve."
 FY

Detail of Donation

Amount of Donation

(Results after 2022)

Donation Destination

2022

Support for the great earthquake in Turkey and Syria(Press release)

・1 million JPY from Shionogi & Co., Ltd.

・UNICEF

Humanitarian aid to Ukraine (Press release)

・A total of 100,000 GBP from  Shionogi B.V.

・UNICEF UK

・British Red Cross

・Pharmaceuticals needed locally, mainly anti-infectives from Shionogi & Co., Ltd.

・About 40,000 Isodine® Medicated Foam Hand Wash F from Shionogi Healthcare

・Local medical institutions through the Ukrainian Embassy
•Donation of pharmaceuticals for humanitarian aid to Ukraine (FY2022)
After the Russian invation of Ukraine began, a lot of relief supplies were needed on the battlefield. There is a particularly high need for pharmaceuticals, and the Ukrainian Embassy requested SHIONOGI for support.
With the cooperation of the Japanese government, we applied for medicines that are needed locally, mainly drugs for the treatment of infectious diseases.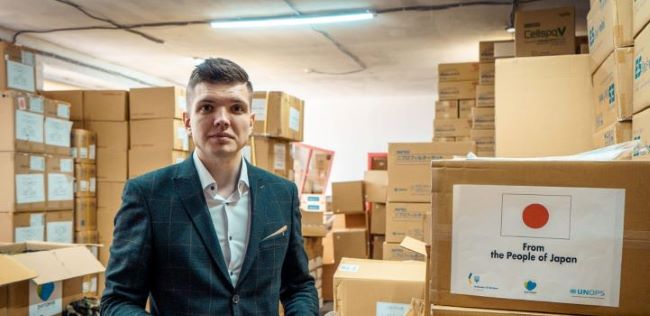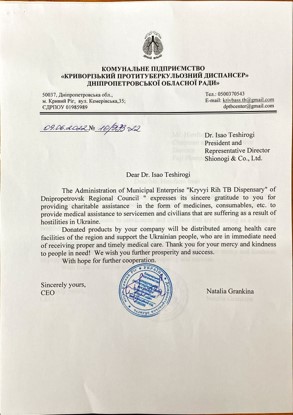 Shionogi Social Contribution Support Association "Socie," also contributes relief funds to support disaster-stricken areas.
Please see here for the contents.