SHIONOGI emphasizes diversity and inclusion as a driving force of innovation.
Message from Top Management
It is essential to continue to create innovation for companies to continue to provide sustainable management and meet their social responsibilities. Shionogi & Co. Ltd. emphasizes that the creation of innovation is related to diversity and inclusion. We believe that respect for and integration of diverse values based on mutual efforts of employees lead to creating diverse innovation. This will enable us to make further contributions to patients and society and achieve sustainable development.
Accordingly, we focus on developing diverse human resources. Specifically, we have held the President's Management Seminar, in which the President serves as a lecturer to train executives, and the Management Seminar, in which general managers serve as lecturers to develop executive candidates.
 We have also implemented various succession plans, including providing young leaders with the opportunity to improve themselves by learning from each other in a multifaceted manner in order to develop future executive candidates. We ensure the diversity of human resources and the sustainability of management through these various efforts to develop the next generation of leaders.
We also actively promote the empowerment of women in the workplace, as exhibited by an increasing rate of female managers. We expect that the sharing and integration of diverse values beyond gender differences will become a new driving force in creating innovation. 
These various efforts made by us have been highly rated by external groups. In FY 2015, we were selected by the Ministry of Economy, Trade and Industry for the New Diversity Management Selection 100 project. We have also been certified as a Leading Company in Women's Advancement in Osaka City by the City of Osaka, in which our company is based.
As a company with diversity across age, gender, race and different cultural background, we will strive to further integrate diverse values to continue to create innovation, and work to promote sustainable management to fulfil our social responsibility.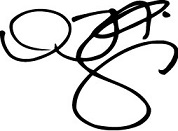 In 2018, we established a system in which the Diversity Council integrally manages various efforts to facilitate diversity and inclusion, which had been made by individual organizations, in order to promote diversity and inclusion on a Group-wide basis. A Diversity Vision was also created so that all employees could engage in promoting diversity and inclusion on the same level as each other.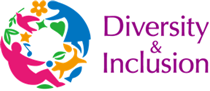 SHIONOGI offers diverse workstyles that all employees can demonstrate their talent. In fiscal year 2021, SHIONOGI introduced flexible work including implementing remote work, abolishing core hours for flextime workers, and even reducing designated work time by 45 minutes per day. We have preserved compensation for the amount of time reduced in the form of disbursing it as discretionary pay, enabling employees to be more productive. Our expectation is that these initiatives will link to the improved awareness of work efficiency and the acquisition of exceptional talent.
Employees who were forced to limit their work due to child/elderly care and other life events are now able to work full-time. Additionally, employees are able to create time for learning and development as well as taking on new challenges. We believe that the environment increases life satisfaction which can lead to enhancing enthusiasm and quality work in addition to greater flexibility.
Almost 100% of female employees take childcare leave and return to work, and then more than 50% of male employees take childcare leave as of the end of FY2021. We have also established various systems   to recommend various ways of living of employees, including the sales staff to choose their work location according to life events, such as marriage and childcare , volunteer leave, bone marrow donor leave, and educational leave.
Since 2005, we have formulated General Employer Action Plans based on the Act for Measures to Support the Development of the Next-Generation Children. We have worked to increase the acquisition rate of annual paid leave, pay for childcare leave, and support the personal development of employees during their absence from work. We have also held manager training seminars and have introduced a system for interviewing employees before and after their childcare leave.  Consequently, we have been awarded the Kurumin mark, which is given to companies that support childcare, three times, in 2013, 2015, and 2018.
Making the Most of Human Resources Diversity
Besides these improvements, additionally, for each division, we are verifying the outcomes of enhancing programs with the use of engagement survey results and other data and ascertaining challenges and needs to facilitate further improvements to our workplace environment. We are continuously tackling the improvement of our workplace environment and enabling diverse work styles. Through this ongoing initiative, we aim to create a workplace environment where all employee who wants to work at SHIONOGI are not left behind, regardless of attributes such as gender, age, and nationality.
Promoting the empowerment of women
At SHIONOGI we are committed to providing employees with a work environment in which they can develop their strengths, express themselves as individuals, and develop professionally regardless of gender.
As a result of our initiatives to date, the ratio of female managers has been rising steadily and now stands at approximately 14% in our domestic Group companies. With the male-female gap in average years of service also now closed, SHIONOGI is evolving into a company where it is considered only natural that women are active in the workplace.
In response to Japanese legislation for female empowerment, employers are required to publish relevant action plans.
In fiscal 2023, as part of our plan for the period April 1, 2023 to March 31, 2026, we set the goal of having at least 15% of managerial positions occupied by women by the end of fiscal 2026. Among other initiatives in our continuing support for women's professional advancement, we plan to (1) provide employees with work environments in which they can demonstrate their strengths and take on new challenges regardless of gender, by revamping personnel management systems and establishing various systems to recommend various ways of working (2) conduct seminars and other educational activities on the subject of childcare leave using a video-streaming service.
Creating a supportive workplace for people with disabilities
SHIONOGI is actively engaged in employing people with disabilities from the following perspective:
Fulfilling corporate social responsibility
Progressing with the adaptation of workplaces so that people with and without disabilities can work vigorously
Since 2014, we have been working to create supportive work environments in which people with disabilities can develop their abilities. To create further employment opportunities, in April 2018 we established Shionogi Smile Heart Co., Ltd., which was certified as a special subsidiary company in July 2018.
We declared its support for "The Valuable 500", an international initiative to promote inclusion of people with disabilities, in March 2020.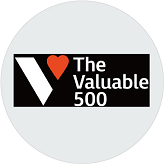 About Shionogi Smile Heart Co., Ltd.
The mission of Shionogi Smile Heart Co., Ltd. (* certified as a special subsidiary company in July 2018) is to hire and develop people with intellectual disabilities and allow them to become part of the company. Based on reasonable consideration for the characteristics of disabilities, the company aims to keep on growing slowly and operating its business at its own pace.
Meanwhile, under its independent corporate plan, it works to improve work quality and services and operate its business efficiently with a focus on cost saving. As a company that plays a part in promoting the CSR activities of the SHIONOGI  Group, it will push forward with its business.
Operations and efforts of Shionogi Smile Heart Co., Ltd.
1. Creating routine tasks and working conditions suitable to the skills of people with intellectual disabilities
Provision of manualized and standardized office cleaning services
Provision of uniform laundry services that take advantage of dedicated facilities with aggregated functions
2. Creating a training system and a work environment for education and training in which people with intellectual disabilities can concentrate on acquiring skills necessary for tasks
Education, task design, and escort-type support provided by dedicated supervisors according to the ability, characteristics, and understanding level of individual people with intellectual disabilities
Improvement of the training environment
3. Creating a stable employment system that adopts unique company systems suitable for people with intellectual disabilities
Original work rules suitable for the continuous employment of people with intellectual disabilities
Maintenance of motivation and human resource development through appropriate assessment and feedback
SHIONOGI has created an environment in which each individual can make the most of their strengths and demonstrate their individuality in their work, regardless of their attributes. In recognition of our efforts to promote internal understanding of D&I and build an organization that utilizes diversity, we were awarded the highest level of certification, the "Best Workplace," at the D&I AWARD sponsored by Job Rainbow Co., Ltd.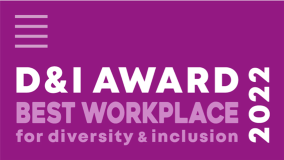 New Diversity Management Selection 100
SHIONOGI has rolled out initiatives to support employee career development and to promote female advancement in the Human Health Care Division. The thinking behind these and other initiatives is that supporting diverse human resources to develop their strengths will not only lead to personal growth but will also contribute to the growth of the organization. These efforts were recognized when SHIONOGI was selected for inclusion in the fiscal 2015 New Diversity Management Selection 100 project.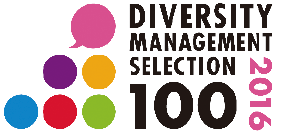 Leading Company for Women's Advancement in Osaka City
As a company that takes active measures to create a supportive work environment for women, SHIONOGI was certified in fiscal 2015 as a leading company for women's advancement in Osaka City. Also, in fiscal 2023, our efforts to date were evaluated and certified as a "Three-Star Certified Company," the highest rank.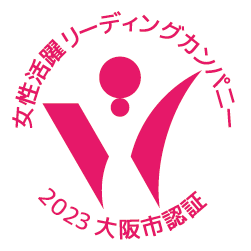 SHIONOGI has three times been awarded the Japanese Minister of Labour, Health and Welfare's Kurumin Mark, which recognizes it as a company that supports child-rearing.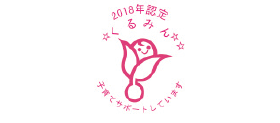 'Eruboshi' Grade 3 award and certification as an outstanding equal opportunities employer
Shionogi Techno Advance Research, a SHIONOGI domestic Group company where around half of employees are women, aims to realize a work environment where women can continue energetically pursuing their career while coping with life's milestones such as pregnancy, childbirth, child-rearing, and taking on career responsibilities. As part of these efforts — partly in response to a survey of workplace morale in fiscal 2016 — the company was inspired to set up a Women's Advancement Promotion WT, whose activities are led by employees. In December 2017, the company received Grade 3, the highest rating, in the 'Eruboshi' awards, which were set up under Japanese legislation for female empowerment. In May 2018, it was designated by Osaka Prefecture as an outstanding equal opportunities employer.