Shionogi Certified as Health and Productivity Management Organization 2021 for Fifth Consecutive Year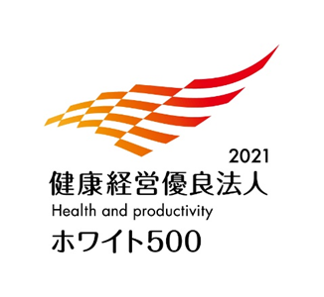 OSAKA, Japan, March 12, 2020 - Shionogi & Co., Ltd. (Head Office: Osaka, Japan; President and CEO: Isao Teshirogi, Ph.D.; hereafter "Shionogi" ) has announced that Shionogi was certified as "Health and Productivity Management Organization 2021 (White 500)" (large enterprise category). We have been recognized as "Certified Health and Productivity Management Organization" for five years in row since 2017.
To support employees' wellbeing1 described in Shionogi Health Policy, Shionogi implementes various measures which contribute to "Improve the health literacy of employees" ," Support the maintenance and improvement of the mental and physical condition of employees and their families" and "Sustain and continuously improve a supportive and productive working environment., as well as the employees'home environment". In FY2020,  we have taken various actions for the aim of achieving a zero smoking rate based on Shionogi Group Smoke-Free declaration which we have released in FY2020. We believe these health promotion activities2 have been highly evaluated and led to the current recognition.
Shionogi is committed to "Securing human resources to support growth (Health management, Occupational health and safety)" as our key focus, and improving the health and productivity of employees. Furthermore, by proceeding the activities of health and productivity, we will continue to contribute to support employees' wellbeing and to provide meaningful and valuable advances in healthcare.
1 The state in which each employee is physically, mentally, and socially happy
2 We report the Company's commitment to health management in detail in "Integrated Report 2020" (p.63).